TCD Madison Dentistry Practice Wants to Make You Comfortable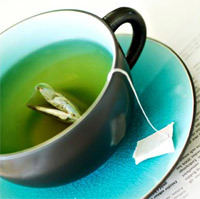 Total Care Dental of Madison is the dentist office Dane County relies on. We offer you the best amenities to make your dental appointment enjoyable and relaxing. We believe all aspects of going to the dentist should be easy for you, so we've crafted our guest amenities around making you comfortable. We have HDTV programming of your choice to watch in each room, providing an entertaining visit while you experience teeth whitening or get fitted for dental implants.
Our comfortable waiting room features a fireplace, free wireless internet, neck pillows and soft blankets. Total Care Dental features a Tazo tea, water, and hot chocolate beverage bar to make sure you have the best possible experience at our Madison dental clinic. We offer you a choice of music to listen to during dental treatments and our caring and passionate professional dental care staff caters to your every need.
Take a seat to fill out your first time patient forms. Then relax as you wait for your appointment. We'll cover:
Make Dental Services Affordable in Dane County
Total Care Dental offers a referral rewards program for our patients who recommend family and friends to visit. This is just one of the many ways to strive to reward our loyal patients. For those without insurance or in need of affordable dental care, TCD has many financing plans to help you get a perfectly healthy smile without ruining your budget. Learn all about our dental financing plans now!