Madison Dental Clinic Offers Great Guest Amenities
TCD Madison Dentistry Practice Wants to Make You Comfortable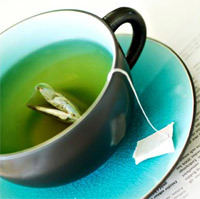 TCD is the family dentist Madison relies on. We offer you the best amenities to make your dental appointment enjoyable and relaxing. We believe all aspects of going to the dentist should be easy for you, so we've crafted our guest amenities around making you comfortable. We have HDTV programming of your choice to watch in each room, providing an entertaining visit while you experience Madison teeth whitening.
Our comfortable waiting room features a fireplace, free wireless internet, neck pillows and soft blankets. Total Care Dental features a Tazo tea, water, and hot chocolate beverage bar to make sure you have the best possible experience at our Madison dental clinic. We offer you a choice of music to listen to during dental treatments and our caring and passionate professional dental care staff caters to your every need.
Great for Kids!
Our Kid's Zone makes our Madison dentist's office the best for kids. There are interactive games, books, a TV, and even an arcade with Ms. Pac-Man and Galaga. It's a chance for kids to relax if they are nervous before an exam or cleaning. The more your child enjoys coming to our Madison office, the easier it'll be for us to instill important lessons about dental health.
Total Care Dental offers a referral rewards program for our patients who recommend family and friends to visit. This is just one of the many ways to strive to reward our loyal patients. For those without insurance or in need of affordable dental care, TCD has many financing plans to help you get a perfectly healthy smile without ruining your budget. Learn all about our financial dental payment plans now!
Contact our Madison Dental Clinic for total oral health care at 608-274-1911 or schedule your dental appointment online!