Finding the Right Dental Clinic
How to Choose the Best Dentist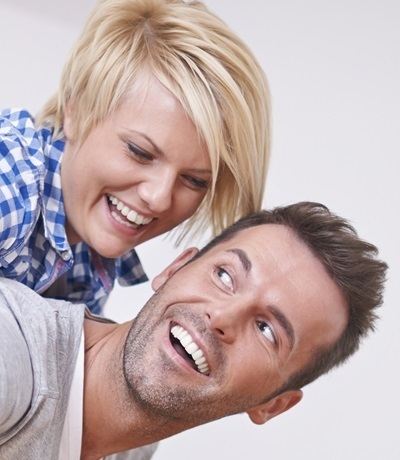 Choosing the right dental clinic to take care of you is more than just an important decision. Since the dentists themselves aren't the only ones taking care of you, the dental office must have a highly trained staff. It's essential to find the best Madison dentist whose entire office makes you feel 100% comfortable at all times.
When searching for a Madison dentist, keep these considerations in mind:
Convenience
Insurance
Attitude
Emergency Care
Testimonials and Reviews
Doing a little bit of research on the best Madison dentist for you fosters healthy dental habits in children and keeps you in good health.
Convenience
Choose a dental clinic relatively close to your home or office and make sure the office hours accommodate your schedule. There are exceptions of course: at TCD, we have several patients who no longer live in the area, yet travel back to Madison since they want to keep us as their primary dental clinic.
Insurance
It's critical to find a clinic accepting of your insurance, or we'll provide you with easy dental payment plans. A good dentist will also fully explain the cost of each procedure before beginning.
Attitude
Is the atmosphere welcoming? Is the staff knowledgeable and friendly? It's important to feel at ease before, during, and after your dental appointment.
Emergency Dental Care
Unfortunately, dental emergencies do happen. From a chipped tooth to a lost filling, it's important to find a dentist who will accommodate emergency dental care, even outside of normal office hours.
Patient Testimonials and Reviews
It's always good to research a potential dental clinic and read what former and current patients have to say about their experience.
Madison's Top Dental Clinic
Total Care Dental is the premier dental office of Madison. We provide comprehensive dental services, including cosmetic, preventative, and restorative dentistry. Our whole staff gets glowing reviews from patients, raving about our specialty Kids Zone for youngsters. The compassionate staff at TCD gets to know you through an approach tailored to your specific dental needs and concerns. We pride ourselves on life-enhancing dental services within an environment of professionalism, respect, and overall unbeatable care. TCD keeps your smile bright and healthy. Stop in today – we're always happy to answer any questions or concerns you may have.