Free Cosmetic Dentistry Consultation in Madison
Dane County Dentists Provide Complimentary Consultation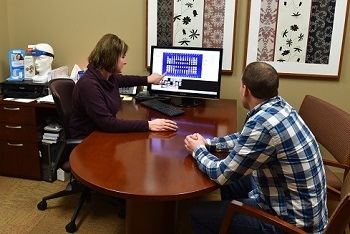 At Total Care Dental, our dental specialists have the skills and experience to provide Madison's best cosmetic dentistry. We believe the first step in any new relationship is communication—we want to get to know you as a person first and a patient second. We encourage this communication with a free dentistry consultation to new patients interested in cosmetic procedures. The consultation is a chance to discuss what you want from your new smile. We'll tell you how we can make it happen. You'll walk out the door with a firm understanding of our specialized services, costs, and your treatment timeline.
Your Cosmetic Dental Consultation includes:
A limited examination
Digital photos of your teeth and smile
Review of the photos and discussion of treatment options
A review of the before and after picture of similar cases
A written treatment plan and estimate
No two people are alike and no two smiles are alike. Our goal is to create a smile so suitable to you it appears perfectly natural.

Advanced Dentistry Procedures and Technology
Creating a beautiful, lasting smile requires time, skill, and effort. We offer a full range of comprehensive cosmetic dentistry services from porcelain veneers to Invisalign clear braces. As a new patient you may have questions regarding your restorative and aesthetic dental treatment options. Your complimentary dental consultation will fully inform you about our cosmetic dentistry services while addressing your specific needs and desires. Our dentists will thoroughly investigate your needs so we can take the best course of action to provide you with the confident smile you've always wanted.
Our dental office uses intraoral cameras to capture the absolute best images of your teeth to ensure clear communication between you and your dentist about your plans for your teeth. Our state of the art 3D imaging will make your consultation easier as we identify how to best improve your smile.
Cosmetic Dentistry Services to Consider
You can count on our Madison cosmetic dentists to provide you with the stunning smile you've always dreamed of. The experience and skill of our dental professionals ensure you'll be happy with the results. Whether you're unhappy with the shape, spacing, or color of your teeth, contact us for a consultation to discuss the best method for achieving the look you want.
Restorative Dental Techniques Meet Modern Aesthetics
Restorative dental services are aimed at repairing problems with your gums or teeth. This would include replacing missing teeth, removing infected or damaged teeth, or filling cavities. Cosmetic dentistry can be used in conjunction with restorative services to improve the appearance of your teeth after they've been repaired or replaced.
Our restorative services cover fillings, dental implants, crowns, bridges, and dentures. When combined with our cosmetic options your restored teeth will look completely natural. This means dental procedures do more than just improve your smile, they restore your mouth to a healthy appearance! If you need restorative services, make sure to ask if a cosmetic procedure will further improve your smile
The Total Care Dental Gallery is full of our Madison area patients showing off their new and healthy smiles. Check out some of our cosmetic work!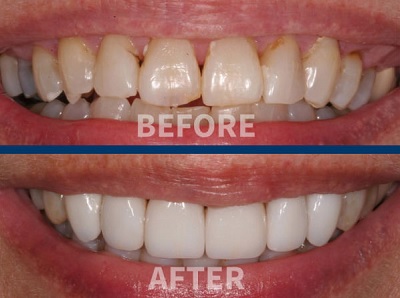 Questions to Ask at a Dental Consultation
Which cosmetic option is best for my smile?
How long will my procedure take? When will I see results?
How long will recovery take?
Are there any side effects or complications from cosmetic dentistry?
How should I prepare for my cosmetic procedure?
How will I protect and maintain my new smile?
Will dental insurance cover cosmetic procedures?
How can I afford cosmetic procedures without dental insurance?
Asking these questions will help us get on the same page about your expectations for your cosmetic work. And we know cosmetic dentistry procedures can seem scary. During your consultation we'll eliminate your fear and uneasiness by answering all your questions. Relax in a positive atmosphere while our caring staff makes you feel at home.
Madison's Most Affordable Cosmetic Dentistry Services
Certain cosmetic procedures may not be covered by traditional dental insurance. This applies even though TCD is in-network with many of the top insurance companies. And since many people do not have dental insurance at all, Total Care Dental encourages our patients to use various financial plans and options to get the treatment you need without breaking the bank. Forms of payment we accept include:
Cash
Personal check
Visa, MasterCard, American Express, and Discover Card
CareCredit
Illumisure
Learn all about our financial dental payment plans to see which option is best for you. We even offer a 5% discount if you pay for services in advance!
You should never have to wait for a beautiful smile because of high costs. During your free consultation, ask our Madison dental office staff about the best way to finance your cosmetic dentistry. We will find the best procedure for your teeth and payment plan for your wallet. Contact us today for a beautiful, healthful Total Care Dental smile.