Madison's Best Preventative Dental Care Services
Affordable Family Dentistry Appointments in Dane County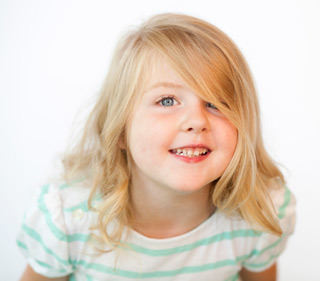 Total Care Dental provides you with excellent, comprehensive Madison dental health care. The American Dental Association (ADA) recommends you visit your local family dentist at TCD for a checkup at a minimum of twice per year. Why does it matter? Nearly every dental health issue can be prevented with a routine dental exams and teeth cleaning. Total Care Dental is here to help you stay on top of your oral health needs with comprehensive preventative services.
Basic preventive dentistry includes:
Annual checkups
Brushing
Flossing
Eating healthy food
Early Detection for Early Prevention
Our compassionate Madison family dentists will thoroughly clean your teeth and thoroughly check your teeth, bone structure, gums, jaw, tongue and other soft tissues in your mouth during your preventative dental checkup. These routine checkups can help with the early detection of any potential oral health issues long before the onset of noticeable symptoms. The main ones to watch for include:
Tooth pain
Dry mouth
Bad breath
Bleeding gums
An essential tool used to help with early detection are radiograph images. Radiographs can identify cavities and other dental health concerns unnoticeable to the naked eye. If the start of a cavity is detected during a checkup, our dedicated Madison dentists can provide treatment with a filling. Composite resin fillings repair damage before it requires a more extensive dental treatment such as a crown, root canal or the loss of your tooth completely.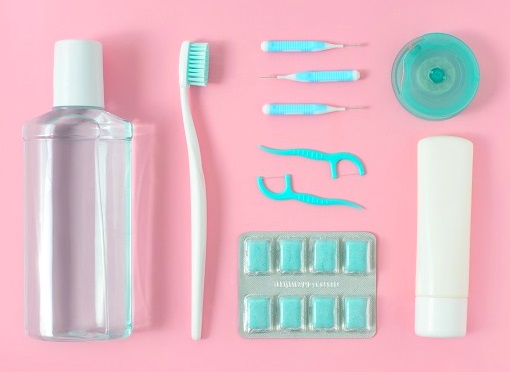 Dental Checkups and Cleanings Maintain Overall Health
Besides preventing cavities and other tooth problems, routine dental checkups and cleanings are an important part in maintaining your family's health. The mouth is teeming with bacteria. Most of these bacteria are entirely harmless, but some can cause serious illness if allowed to multiply. Large numbers of harmful bacteria can lead to gum inflammation and possible infections, both diabetes and heart disease have been found to correlate with certain oral infections as well.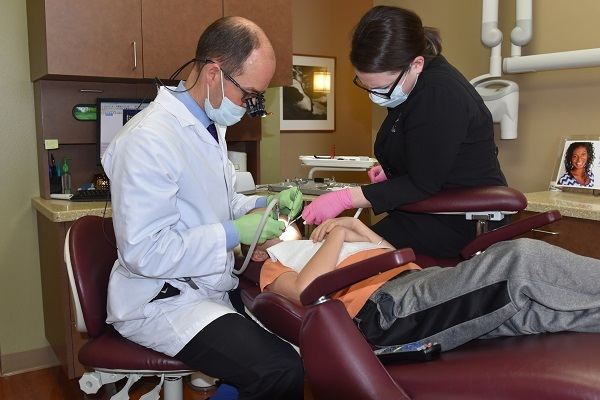 Staying on top of your regularly scheduled dental cleanings and oral hygiene checkups will help prevent bacterial overgrowth and lessen the risk of developing serious health complications. Your mouth can show signs of:
The Dentist: Your Ally in Preventing Illness
Avoiding problems with your teeth and mouth is only one part of preventative dental services. Your dentist is a knowledge resource for health problems related to any part of your head. Problems with your ears or nose may be related to oral issues. While our dentists are not an ENT specialist, discussing any health concerns you have could help prevent a serious illness from developing or spreading.
When visiting Madison's Total Care Dental for routine preventative dental services, do not be afraid to mention any pain or discomfort anywhere in your head. Our dentists may be able to solve the problem or refer you to a specialist.
Family Dentists Offer Treatment for the Whole Family
Regular dental checkups are important for the whole family from early childhood on. Preventative dental care can minimize your risk for more painful or severe dental health issues and higher dental expenses in the future. Children need regular appointments to ensure their adult teeth are coming in normally. Regular checkups for seniors can detect problems like oral cancer. Make it a family routine to come visit Total Care Dental every 6 months. Request an appointment with your #1 Madison family dental clinic online now or give us a call at 608-274-1911 today.

Monitoring Your Teeth
Another benefit of regular preventative dentist visits is keeping track of how your teeth have changed. Twice annual visits can be the difference between a simple oral health solution now and a more involved procedure later.
Braces – If your teeth start to go crooked, they can lead to a lot of oral health problems. Overlapped teeth makes it harder to brush and floss, resulting in cavities. Teeth hitting each other can cause chipping and uneven wearing down. Invisalign braces can correct your crooked teeth without being an eyesore like traditional metal braces.
Cavities and root canals – When cavities first form, they can be very small and hard to see. Regular dentist appointments allow our dentists to monitor the speed and growth of cavities as they appear. Even after a cavity has been filled, it can lead to root damage. X-rays during your exams will show whether or not you will need a root canal.
Cracks – Cracks can form in your teeth from biting on hard food, getting hit in the mouth, or aging. Early detection means more treatment options.
Wisdom teeth – As wisdom teeth erupt from the gums, they move the other teeth to make room. Some jaws can hold these extra teeth while others cannot. Regular dental appointments allow dentists to watch as the new molars come in to determine if they will need to be removed.
Even if your teeth don't have any visible damage you should visit a dentist twice a year to check for changes. We can use the latest technology to find issues before they grow into large and painful problems.
Dental Insurance Covers Preventive Care
Most dental insurance providers cover the costs of basic preventive care. We accept all the best Wisconsin insurance. We're happy to help you understand what is and isn't covered by your plan. Even if you do not have dental insurance, we use financing plans to make your treatment as affordable as possible.