Teeth Whitening Service in Madison
Cosmetic Dentists offer In-Office Whitening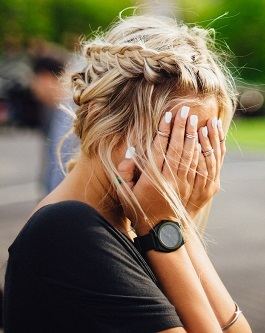 If you have discolored teeth, you may be afraid to show off your smile. Discoloring occurs for a variety of reasons from medication, coffee and cigarettes, or even age and genetics. With all of the amazing advancements in cosmetic dentistry, there are always options to improve our smiles even when we were not born with the perfect set of teeth. Dull, off-white teeth can be embarrassing, but there is a solution. If you're looking to enhance the beauty of your smile, Total Care Dental provides quality, safe, in-office teeth whitening and other cosmetic dentistry Madison relies on.
Teeth whitening has many cosmetic benefits:
Improves your self-esteem
Makes you look younger
Removes uneven stains
Long-lasting results
Schedule a cosmetic dentistry consultation at Total Care Dental in Madison to learn more about all the amazing benefits of professional teeth whitening.
In-Office Whitening for Tooth Discoloration
Total Care Dental's in-office whitening procedure is quick and painless. The entire process can be done in under two hours. You don't need any anesthetic or surgery, just a free morning or afternoon. Imagine having a whole new smile in less than a day!
Tooth discoloration is usually yellow, brown, or grey. Most stains are caused by:
Coffee
Tea
Wine
Soda
Smoking
Poor oral hygiene
Typically, yellow colored teeth respond best to whitening procedures. Brown tinted teeth may not respond quite as well. Grey stains caused from smoking or from taking tetracycline antibiotics will probably not have a dramatic change after any whitening treatment. If your teeth have a noticeable grey or brown tint, you may be a good candidate for one of our veneer cosmetic dental options, which may provide better results.
Safe, Easy Dental Bleaching in Just One Visit
The deep-bleaching system we use is a safe, effective, and fast way to get your teeth an average of 8 shades whiter! Gum and tooth sensitivity, which used to be an issue with teeth whitening, is no longer an issue thanks to advances in whitening gels. In-office teeth whitening is ideal for anyone looking for quick results without the hassle of complicated at-home teeth whitening devices. We use a strong solution whitening gel applied directly to your teeth which will take years of stain away in under 2 hours! It is faster and much more convenient than spending a lot of money, and waiting weeks for results by using at home trays or white strips to lighten your teeth.
With proper oral hygiene care recommended by our Madison dentist your smile will sparkle for years. Take your first step to feeling good, looking great, and making a memorable impression every time you smile. You owe it to yourself!
The Downside of DIY Teeth Whitening Kits
At-home teeth whitening can take months, and if not done properly can lead to severe tooth sensitivity and even cause root damage. Sometimes, the home treatments don't even work. When they do, the results only last for a few months at a time. This can lead to plenty frustration and wasted money.
Our quick, painless in-office teeth whitening procedure can remove stains and provide the bright, beautiful smile you've always wanted in record time. Our team of highly trained AACD dental professionals will administer our quick and simple teeth whitening procedure, and you will leave our offices with immediately noticeable results.

The Best Time to Whiten Teeth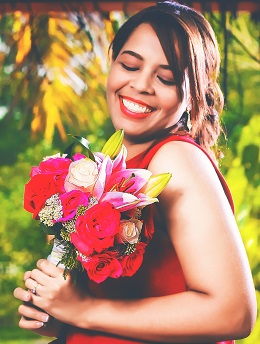 Whitening your teeth is a personal choice. Many of our patients like to have their teeth whitened before a special occasion, especially if they know lots of pictures will be taken.
Wedding – Whether you're the bride, groom, or a guest, look your absolute best with whiter teeth during the ceremony and reception. Just make sure your teeth aren't whiter than the bride's dress!
Holiday Gathering – During the holiday season, you'll see plenty of friends and family. To look your best, a simple in-office teeth whitening will dramatically improve the color of your teeth.
Birthday Party – Getting older doesn't mean you have to slow down. By whitening your teeth, you can continue to look vibrant and youthful each and every birthday.
Job Interview – You want to give a great first impression to your potential new boss, so why not whiten your teeth? You're sure to dazzle at your interview with a clean and healthy smile.
Graduation or School – Before you cross the stage and accept your diploma, have your teeth whitened at Total Care Dental in Madison.
In-office whitening is faster than the take-home gels and strips available from the drug store. Many take weeks if not months to work. If you have a last minute event to attend, get your teeth bright and shiny right away with Total Care Dental.
Picture Day Perfection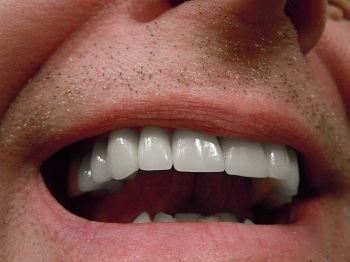 When it's time to take photos, make sure your smile is ready! Whether you're taking a selfie for social media or need an official ID image, having white teeth will improve the appearance of your smile. Be sure to arrange an in-office whitening with TCD dentists if you need photos for any of the following:
School
Work ID
Driver's License or State ID
Passport
Family Portrait
Vacation
We will quickly give you a whiter smile you'll love to show off for the camera. You no longer have to hide your smile when you have naturally white looking teeth after your appointment with Total Care Dental! Schedule a free cosmetic dentistry consultation to learn more about improving the appearance of your smile at our Madison clinic.
Professional, Affordable Teeth Whitening
Worried about the cost of whitening your teeth? Total Care Dental has many financing options for cosmetic dentistry services. If you don't have dental insurance, you may be eligible for a discount. Ask our staff for more details about all our payment options and financing plans.
It's important to note whitening doesn't work on artificial teeth, fillings, or crowns. Likewise, any teeth whitening system will not enhance the coloring of bonding or silver amalgam fillings. As a result, you should have your teeth whitened before you have any dental installations to prevent the surrounding teeth from appearing artificially bright. If you already have dental implants, porcelain veneers might be a better option for you to have an even, white smile. Contact our Madison dentists to find out if teeth whitening or veneers would be more effective for you.

Contact our Madison Dental Clinic for complete oral health care at 608-274-1911 or Request a Dental Appointment online!