TMJ Therapy Service in Madison
Understanding Temporomandibular Joint Pain
Total Care Dental offers our patients the best Madison dental health care services, including TMJ therapy. The temporomandibular joint, or TMJ, is located in front of the ear where the skull and lower jaw meet. It permits the lower jaw (mandible) to move up and down and side to side, allowing you to chew, talk, and yawn.
TMJ disorders (TMD) are common and have a variety of symptoms. Patients may complain of headaches, ear aches, migraines and limited ability to open their mouth. Other patients suffering from TMJ disorders may complain of clicking or grating sounds in the joint and feel pain when opening and closing their mouth. Additional symptoms include jaws that get stuck open or closed, tired facial muscles, teeth not fitting together properly, dizziness, swelling and upper shoulder pain.
These uncomfortable symptoms of TMD can disrupt your daily life. Total Care Dental offers TMJ therapy at our Madison clinic to relieve symptoms for TMJ sufferers. Schedule a consultation with our dentists to learn more about your treatment options.
What Causes TMJ?
The parts of the bones that interact in the joint are covered with cartilage and separated by a small shock-absorbing disc - which normally keeps the movement smooth. Pain can occur if this disc erodes, or moves out of its proper alignment. This can be caused by arthritis damage to the joint's cartilage, or if the joint is damaged by an accidental impact.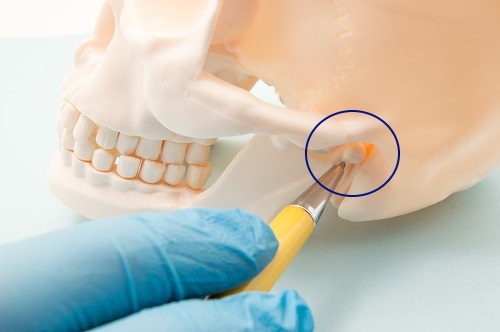 Determining the cause of a TMJ problem is important to provide the most effective treatment. Possible causes of TMJ disorders include injury to the jaw or nearby muscles of the head or neck, arthritis, stress, and grinding or clenching your teeth (known as bruxism).
How is TMJ Related to My Dental Health?
TMJ primarily causes pain throughout the mouth and jaw. The condition itself can lead to teeth damage from repeated grinding or clenching the jaw. Over time this will wear away at your teeth. Dental crowns or bridges may be necessary to repair a smile affected by TMJ.
Diagnosing TMJ is difficult, as many people experience different symptoms. Our dentists can provide X-rays and 3D imaging of your teeth to help your doctor make an accurate diagnosis. Then it's time to explore treatment options to protect your teeth and jaw.
TMJ and Daily Self Care
Chronic jaw pain can make everyday mouth care painful and difficult. Since inability to access all the nooks and crannies of your mouth may compromise your oral hygiene and health, regular dental visits are more important than ever. Regular cleanings will ensure your teeth stay clean and free of cavity-causing bacteria.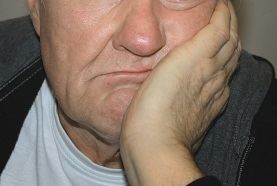 Some tips to help cope:
Use a soft toothbrush
Eat softer foods and avoid crunchy foods
Try an electric toothbrush if a regular one is difficult to use
Alternatives to flossing include rubber tip stimulators, interdental brushes, or floss holders. Your dentist will guide you in selecting the proper instrument
In additions to brushing and flossing, an antiseptic mouth rise may be recommended if cavities are an ongoing concern
If you develop bruxism as a side effect of your TMJ, a custom-fit mouth guard from our dentists will reduce nighttime teeth grinding. We also have many restorative options for replacing teeth which fall out due to TMJ.
Consult your Dental Specialist about Jaw Pain
To help determine the cause of your pain and to prepare for your TMJ appointment, consider making a list of information your dental specialist may ask for.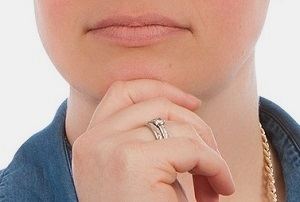 Think about the following questions:
When did you first notice your symptoms?
Have you experienced this problem before?
Are you more stressed than usual?
What medications and supplements do you take?
Do your symptoms come and go, or is the pain constant?
Does a particular activity trigger the pain?
By having answers to these questions, it'll be easier for your doctor or dentist to determine the cause of your jaw pain. Details of your symptoms will help your Madison dental expert provide the best possible treatment for your TMJ disorder.
Temporary Home Remedies to Alleviate Pain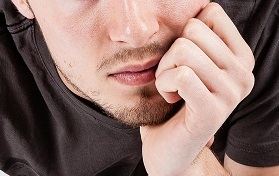 There is no cure for TMJ, but there are many ways to manage symptoms. Some temporary home remedies for TMJ pain include the following:
Avoid overuse of your jaw muscles by eating soft food and cutting food into smaller pieces
Apply heat or ice to your jaw to ease tension and pain
Carefully stretch and massage your jaw muscles
TMJ treatment may range from conservative dental and medical care to complex oral surgery. Depending on the diagnosis, treatment may include short-term non-steroidal anti-inflammatory drugs for pain and muscle relaxation, bite plate or splint therapy, referral to a physical therapist and even stress management counseling. Counseling may prove effective.
Education can help you understand your part in the pain and can help you control behaviors that may aggravate your TMJ. You can learn how to change and avoid bad habits like teeth clenching, grinding, leaning on your chin, or biting your fingernails. Awareness of tension-related habits will help reduce the pain and its causes.
TCD Makes a Difference in TMJ Care
Some TMJ patients benefit from as simple as wearing night guards while they sleep to prevent teeth grinding. Others may need more involved treatment like reshaping your bite. Generally, if non-surgical treatment is unsuccessful or if there is clear joint damage, oral surgery may be necessary to manage symptoms.
Your Madison dentists make TMJ therapy more affordable than ever with dental financing plans. Even if you don't have dental insurance we can come up with a payment plan to fit your budget.
Still have questions about TMJ? Read our FAQ to learn more about treatment, at-home remedies, and therapy options.