Madison Denture Clinic
Restorative Dentistry Providing Bright Smiles with Full and Partial Dentures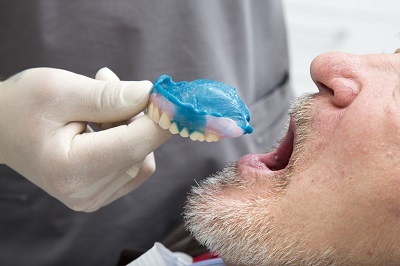 A denture is a removable replacement for missing teeth and surrounding tissues. Total Care Dental provides superior Madison dental restoration services by creating dentures to improve the smiles and oral health of our patients. Our comprehensive dentists will measure your mouth and have customized dentures made, ensuring total comfort and functionality. There are two types of dentures available – partial and complete dentures.
Partial dentures are used when some natural teeth remain, while complete dentures are used to completely replace all teeth. Dentures are made to resemble your existing teeth so there should be no noticeable change to your appearance. In fact, dentures may even improve your smile! Our dentures are custom created to resemble and take the place of natural teeth, restoring your smile and mouth function.

Complete Dentures for Your Oral Health
Complete dentures are removable and may require adjustments in order to create a proper fit with the gums and mouth. They are used by patients who have no remaining teeth on the top and/or bottom of their mouth as a result of disease, aging, or trauma.
Without teeth, cheeks and lips may sink inward and create a withdrawn appearance about the face. Speaking may also be difficult. Total Dental Care professionals create dentures to improve your ability to eat and speak as well as make your mouth look great. Complete dentures can be custom made to fit whether it's for the top, bottom, or both rows of teeth being replaced.
Reasons to have complete dentures made include:
Replace all missing teeth
Improve the ability to chew more naturally
Maintain a healthier mouth
Help to prevent/treat problems related to TMJ disorder
Improve speech function
Support facial structure
Develop a more pleasing smile
Partial Dentures
A removable partial denture is a device used when one or more natural teeth still remain in the upper or lower jaw. They usually consist of replacement teeth attached to a gum-colored plastic base which is held in place in the mouth through special clips or clasps. Unlike complete dentures, these are used to replace only a few teeth anywhere on the jaw, similar to a dental bridge. The can replace teeth on the top, front, back or bottom of the mouth.
Reasons to have partial dentures made include:
Replace missing teeth
Improve the ability to chew more naturally
Aid in the preservation of remaining natural teeth
Improve speech
Enhance self-esteem and confidence
In most cases, another tooth can be added to partial dentures when the loss of a natural tooth occurs. It is also generally easier to repair partial dentures when they are broken compared to other full dentures. Types of partial dentures include conventional, precision, and semi-precision partial dentures.
Cosmetic Dentistry and Partial Dentures
While dentures are mostly used to restore smiles, they can also improve your overall appearance. Before getting your partial dentures made, you'll want to address any other cosmetic issues you're your teeth. For example, our in-office whitening can make your current teeth sparkling white to perfectly match the tooth color of your new dentures.
Additional cosmetic dentistry procedures include veneers, Invisalign clear braces, and contouring.
How Do Dentures Compare to Dental Implants, Crowns, and Bridges?
Dentures are just one option for replacing missing teeth available from the experienced dentists of Total Care Dental. Implants, crowns, and bridges are used to replace individual teeth or a few teeth in the same area of the mouth. Bridges can replace multiple teeth, but differ from partial dentures since they cannot be removed once installed. If you have lost most of your adult teeth, partial and complete dentures will likely be your best choice.
Our Madison dentists will examine your mouth to determine which replacement option is best for you. Read more about alternative teeth replacement options from Total Care Dental. This includes our Four Life Changing Implants option, where all your teeth are replaced in one dental appointment with secure implants.
Easy to Use Dentures from Madison Dentists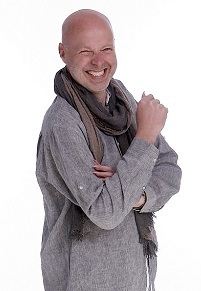 If you are missing all of your teeth, discuss the option of implant over-dentures with our dentists. Implant over-dentures connect to two implants which have been surgically place into the jaw bone. The implants keep the dentures securely in place during eating, talking, and other oral activities, yet still allow for easy removal for cleaning purposes.
Dentures with implants and our Four Life Changing Implants are very secure when custom fit by our dentists. New dentures may feel awkward or loose for the first few weeks until the muscles of your cheek and tongue learn to keep them in place and you are comfortable eating and speaking. Although this may require some practice, you will enjoy the benefits a full mouth of teeth can provide.
With Dentures, Age is Just a Number
It is a common misconception that only the elderly use dentures. However, there are many reasons people of all ages lose their teeth. Injury, disease, and genetics can cause teeth to fall out prematurely and require replacement. Car accidents and sports injuries have also led many younger individuals to get removable partial dentures. The expertly crafted dentures made by Total Care Dental will look just like your natural teeth, letting you enjoy your smile without being self-conscious.
Of course, dentures are still very popular with seniors who have lost most or all of their teeth. Dentures are easy to use and maintain. Set up an appointment with Total Care Dental to get fit for new dentures! Or learn about our alternative tooth replacement options.
Denture Hygiene Tips
Another common misconception about dentures is that they don't need to be brushed. Dentures must be cleaned and cared for just like your regular teeth. This includes daily brushing, flossing, and dental exams. The Madison dental team of TCD will help you properly care for your new dentures to keep your entire mouth healthy.
Dentures You Can Afford from Madison Dentists
The cost of replacing all your teeth with dentures can be daunting. Our Madison dentists want everyone to have a beautiful and healthy smile, which is why we offer many payment options for our patients.
Dentures can make an incredible difference in your life, both by improving your oral health and making it easier to eat. Affording a new set of dentures is easy with Total Care Dental financial dental plans. We accept cash or personal check, credit cards, CareCredit cards, Illumisure, and most major insurance plans. If you do not have insurance, ask about a potential 5% discount!

Contact our Madison Dental Clinic for complete oral health care at 608-274-1911 or Request a Dental Appointment online!