Total Dental Care is proud to offer services to clients out of Verona, Wisconsin. We are just a 15-minute drive from the Verona City Hall off of Odana Rd.
Dental practice driving directions from the Verona City Hall to Total Dental Care:
Start at the Verona City Hall (111 Lincoln St).
Head north on Lincoln St toward Military Ridge State Trail.
Turn right onto E Verona Ave.
Use the right 2 lanes to take the ramp onto US-151 N/US-18 E.
Merge onto US-151 N/US-18 E.
Use the left 3 lanes to merge onto US-12 W/US-14 W.
Use the right 2 lanes to take exit 257 for Whitney Way.
Use the 2nd from the right lane to turn right onto S Whitney Way.
Use the left 2 lanes to turn left onto Odana Rd.
Turn left. Our offices will be on your left.
Dental services we offer clients at our dental practice include:
Will my insurance cover dental implants and cosmetic dentistry in Verona?
Select dental insurance providers offer portions of coverage for implants and cosmetic dental services. When you work with Total Dental Care, we'll help you maximize your dental insurance coverage, whether you're with Delta that only covers cleanings with a $25 co-pay, or you have no dental insurance and are paying out-of-pocket. What matters the most to us is your care is effective and affordable.
Signs You Need Braces as an Adult
Orthodontic treatments for adults may be needed when teeth change position due to injury or the eruption of wisdom teeth. Teeth can move and shift as we age, leading to once straight teeth becoming crooked. A retainer, or mouth appliance that helps the jaw or teeth to keep their shape, can prevent this, but not always. In these situations, Invisalign is a convenient way to quietly correct your smile without anyone noticing. Other signs you may need a form of orthodontic therapy include:
Trouble brushing or flossing
Discomfort or pain in the mouth
Noticeably crooked or spaced teeth
You had braces and have not worn a retainer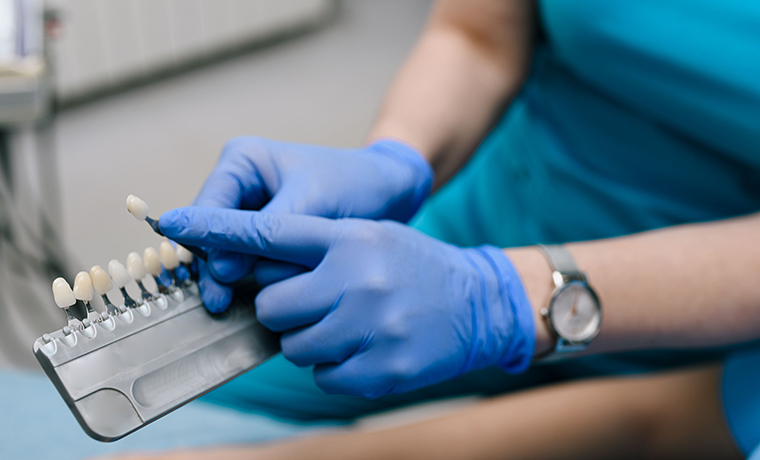 Contact our dental practice to schedule a visit today!