Oral Hygiene Dental Care in Madison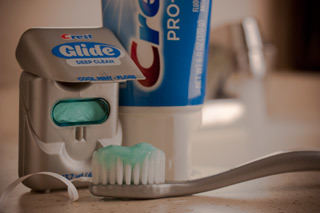 Professional Teeth Cleaning: Brush Up on the Basics
Our devoted Madison dentists at Total Care Dental truly care about your complete oral health. Maintaining good oral hygiene is one of the most important things you can do for your teeth, gums, and overall well-being. Between regular visits to our family dental clinic for bi-annual 6 month check-ups and other dental health care services, you should utilize good oral health habits.
Our Madison dentists and hygienists provide in-depth teeth cleaning during dental appointments. Between visits, you can take these simple steps to greatly decrease the risk of developing tooth decay, gum disease, and other dental health issues:
Improve your Brushing Technique
Many patients assume they know all there is to know about brushing your teeth. However, we believe there's always room for improvement. Following these simple steps lead to a cleaner, healthier smile:
Brush for 2 minutes, twice a day, and floss every night before bed to remove plaque build-up near the gum line
Use a soft-bristled brush that fits your mouth comfortably - consider using an electric toothbrush to ensure a complete clean
Hold you brush at a slight angle, aim for where your teeth meet your gums, then the outside, inside, tops and surfaces of your teeth and tongue
Keep your brush clean, always rinse your toothbrush after use, store in an upright position and let dry before using again. Do not store your brush in a closed container - this encourages bacteria growth
Know when to replace your brush, every 3-4 months or when wear-and-tear become evident
Be gentle when flossing, guide the floss between your teeth gently, don't snap it into your gums
One of the biggest questions we get asked is: Should you brush or floss first? Evidence suggests that as long as you do a thorough job, it doesn't matter. However, flossing before brushing may allow more fluoride to reach between your teeth.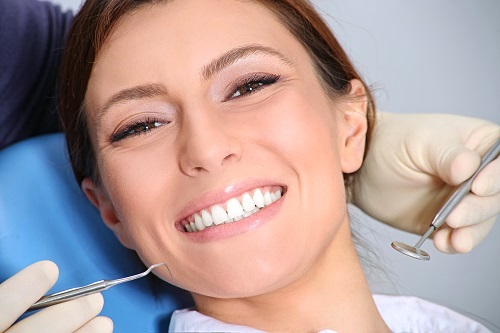 Other Healthy Oral Hygiene Habits
Eat a balanced diet and limit snacks between meals
Use dental products which contain fluoride, including toothpaste
Swish an antimicrobial or fluoride mouth rinse
Check your gums for inflammation or bleeding
Make sure children under 12 drink fluoridated water or take a fluoride supplement
Replace your toothbrush every 3-4 month
Visit our comprehensive Madison family dentists at Total Care Dental at least twice a year for professional cleanings and oral exams.
Taking care of your teeth at home is one of the best ways to prevent dental health issues. Routine check-ups with our experienced Madison dentists can identify potential dental health concerns before problematic symptoms occur. Schedule your dental check-ups with our family dentists to bring out your healthiest smile.
Healthy oral hygiene habits are important for your overall health as well. Regular dental cleanings help prevent the growth of harmful bacteria and the development of serious health complications. Oral bacteria can contribute to endocarditis and cardiovascular disease. A healthy mouth can improve your quality of life by allowing you to eat properly, sleep better, and be more confident.
Professional Teeth Cleaning in Madison
There are many areas of the mouth which are difficult to clean on your own. During your preventative dentistry appointment, our oral hygienists will clean your teeth. This makes it easier for our dentists to then examine each tooth while you get the added benefit of an extra thorough cleaning.
Along with cleaning, we have in-office teeth whitening. This procedure, usually completed in under two hours, drastically improves the coloring of your teeth. Get the healthiest, best looking smile possible with Total Care Dental!
Plaque Facts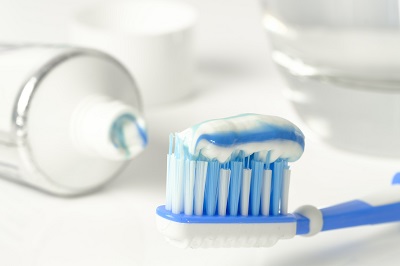 Plaque is a sticky layer of bacterial buildup which accumulates on your teeth over the course of a day. If you don't remove it daily, it will build up and harden over time. Certain foods cause more plaque than others. Sugary foods and starches are the main culprits for releasing plaque-causing acids in your mouth.
Plaque also produces substances which irritate the gums, causing redness and bleeding. If left untreated, the bones around the teeth can be destroyed – which means your teeth can become loose and fall out. Daily brushing and flossing greatly helps to remove plaque buildup – which is why brushing twice per day is strongly recommended.
Dental Exams for Children
Regular dental exams are important for children as young as 6 months. After your child's first tooth appears and no later than their first birthday, schedule a pediatric dental exam with our Madison family dentists. Your baby's gums and teeth will be examined and cleaned. For an older child's dental exam, one of our dental experts will clean your child's teeth, check for any signs of tooth decay, and may take an X-ray. You may want to discuss your child's diet and correct brushing and flossing techniques with your dentist.
Indications of Good Oral Hygiene:
Your teeth are clean and free of debris
Gums are pink and do not hurt or bleed when you brush or floss
Bad breath is not a constant problem
Read through our FAQ on oral hygiene to learn even more about better brushing and flossing.

Total Care Dental wants to provide for all our patients. We accept most forms of payment, from cash to personal checks to most major credit cards. We also accept CareCredit cards and Illumisure. Even if you do not have dental insurance you can afford our services through one of our financing options.
Contact our Madison Dental Clinic for complete oral health care at 608-274-1911 or request a dental appointment online!