Bonded Veneers
Madison Cosmetic Dentist Apply Composite Veneers
Most people were not born with a perfect smile. Many people have gaps between their teeth and an uneven smile. Over time, our teeth endure a great deal of pressure from daily irritations. Even simple things such as drinking coffee or clenching your teeth due to daily stressors can cause teeth to chip and become discolored. One way of making your smile beautiful is bonded or composite veneers from Total Care Dental.
The amazing Madison cosmetic dentistry services at Total Care Dental are here to give you a new and improved smile. One of the easiest and quickest ways to provide a beautiful smile is creating veneers through composite bonding. Bonded veneers are a great way to get a new smile at an economical price. The fee for composite veneers is roughly half the price of porcelain veneers.

Personalized Composite Veneers Create the Perfect Smile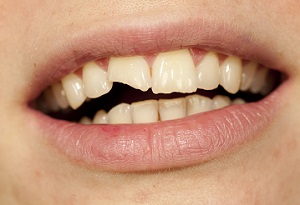 Bonded or composite veneers are the perfect option for people who are unhappy with their smile and want a quick, easy fix. Bonded veneers can be used for people with aesthetic tooth problems, like:
Chips
Gaps between their teeth
Staining or discoloration
Slight crookedness
Misshapen teeth
An imperfect smile can make you self-conscious or embarrassed. Our Madison dentists want you to be happy with your smile so you don't feel the need to hide it. Consider composite veneers to enhance your smile!
How Composite Veneers Work
Our dentists begin by measuring your teeth where the composite will be added. Chips, gaps, and other imperfections will be noted to determine the best way to correct them. A composite resin will then be applied over the area. Multiple layers are used to build up the area and fill in the affected space. The composite is shaped to match the surrounding teeth and given a polish to look like your natural teeth.
Bonded veneers only take one dental visit to complete. Acid etching may be used to create a better bonding surface for your veneers. Porcelain veneers take longer to create, meaning you will have to wait for your new smile to be finished. By opting for composite instead, you will have almost instant results!
Schedule a free cosmetic dentistry consultation with Total Care Dental to learn more about how fast you can receive your bonded veneers. You will walk out of our office with a great smile the same day you came in.
An Alternative to Tooth Whitening
Tooth discoloration is a common reason for getting veneers. Certain tetracycline antibiotics, medications, and smoking can cause teeth to turn gray or brown. Teeth which are stained gray or brown do not respond as well to our in-office whitening treatment or whitening kits as yellowed teeth. This has to due to how these substances stain the teeth below the surface.
Composite veneers whiten teeth by covering up the discolored teeth beneath. The new veneers also provide other corrections, like filling in gaps or straightening teeth. If your teeth are brown or gray, consider brightening your smile with new veneers.
Bonded Veneers vs. Porcelain Veneers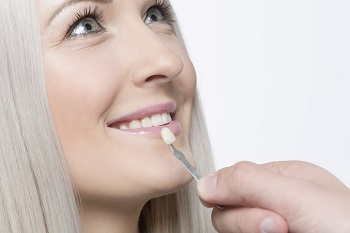 Porcelain veneers last longer than bonded veneers, are stain resistant and chip resistant, and provide an extremely realistic look. However, bonded veneers offer several advantages over porcelain ones:
About half as expensive
Conserves tooth structure
Completed in one visit
No wait for veneers to be made
Easily removable, repairable, and replaceable
Because porcelain veneers are created in a dental lab, there is a waiting period of a week or two before they can be applied. Bonded veneers require a different type of procedure which can be accomplished in one session.
Bonded veneers will generally last about 5-10 years. When considering this procedure, it is important to keep in mind that if your mouth has a high acidic pH (caused from drinking a lot of soda, citrus juices, or excessive candy consumption) or if you grind your teeth at night, porcelain veneers may be a better option. Though composite bonded veneers are more prone to staining or chipping than porcelain veneers, bonded veneers are a much more affordable option, and are an extremely quick solution to improve your smile.
What to Expect When Getting Bonded Veneers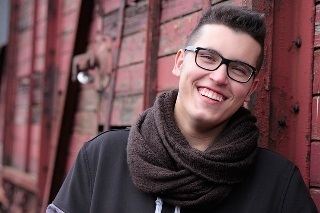 Getting bonded veneers is quick and painless. The procedure is even simpler and faster than for porcelain veneers:
A bonding agent is applied to your teeth.
Our Madison cosmetic dentists will use a composite resin (white filling) material to cover your front teeth.
The composite resin is then sculpted and shaped to the exact look you desire.
Once the composite material has been shaped, a laser or high intensity light is used to harden and reinforce it to the surface of your tooth.
The bonded veneers are polished for a more realistic appearance.
The composite material blends naturally and seamlessly with your existing teeth. Bonded veneers are as easy to care for as natural teeth. They require brushing twice a day, daily flossing, and dental examinations and cleanings twice a year. To ensure the long life of your composite veneers, avoid biting or cracking hard objects like nuts and ice.
If you're unhappy with your current teeth, composite veneers may be the perfect solution for a brighter, whiter smile.
Learn more about the different types of veneers available from Total Care Dental.