Different Types of Veneers
Madison Cosmetic Dentistry Services Changing Smiles
Are you dreaming of a flawless smile but have discolored teeth, chipped teeth, large gaps in your teeth, or other dental problems? Improve your smile and confidence with veneers applied by the Madison cosmetic dentistry experts at Total Care Dental. Veneers can reshape and even out your teeth, fill in the gaps, and give you a pearly white smile to show off. Not only do they enhance your smile but they protect your teeth.
There are five types of veneers available on the market today:
Porcelain
Composite
Palatal
Lumineers
Non-permanent veneers
Porcelain Veneers
Porcelain veneers, also known as traditional veneers, started as a temporary fix to improve the smiles of actors in the 1930s. These veneers are thin ceramic shells which get bonded to the front side of your teeth. This method has since become a popular and permanent solution to undesired smiles. Porcelain veneers will last for at least ten years. With the right dentist and dental care maintenance, they can last for over 20 years.
When having porcelain veneers applied, our dentists will take an impression of your teeth to ensure your custom veneers fit perfectly to your existing structure. Typically they will also apply temporary veneers during this appointment as well, to be replaced with your new porcelain veneers during your next dentist visit. The dentist will grind, buff, or use other practices to prepare your teeth for the porcelain application. Once the veneers are applied you will leave with a beautiful smile you can't wait to show off.
There is a downside to porcelain veneers, as some applications will require numbing shots or anesthesia to reduce pain during treatment. Though these are the strongest veneers, they are more difficult to repair if something chips them. Your teeth below the veneers will also be irreversibly reshaped during the application, this is of course covered by your pristine veneers. The porcelain veneers applied by our Madison cosmetic dentist only involves a slight buffing of the teeth being fixed and requires little to no anesthesia.
Lumineers
Lumineers are the thinnest and strongest dental veneer, about as thick as a contact lens. Applying Lumineers does not require grinding and is pain free for the patient. It takes about two dentist visits to apply Lumineers. They will last for over 20 years and are completely reversible if desired. Common complaints about Lumineers include:
Veneer detaching shortly after the treatment
Translucency showing a dark tooth beneath instead of being pearly white
Patients thinking the veneer is not thick enough
Composite Veneers
Composite veneers, also known as bonded veneers, are a cheaper and less destructive way to improve your smile. They can be applied in one visit to TCD dentists. Bonded veneers last around five to ten years and create a perfect smile with composite material covering your front teeth. These veneers are polished and smoothed to achieve the look of normal teeth. Composite veneers will help you achieve your dream smile, but are more prone to chipping and staining than porcelain veneers. Though this is a large disadvantage in a way, bonded veneers can be easily repaired. Total Care Dental provides superior cosmetic dentistry services and has been flawlessly applying bonded veneers for years, giving patients a beautiful smile.
Palatal Veneers
Palatal veneers are generally constructed out of gold, but you can also get them manufactured out of porcelain or composite materials. These veneers are designed specifically for the treatment and management of tooth wear and are applied to the inside of your upper teeth.
Non-Permanent Veneers
Non-permanent veneers are typically used before the placement of porcelain veneers or when you want veneers which are easily removed as needed. Non-permanent veneers are made from a flexible type of resin material or plastic. There are even kits you can purchase to apply non-permanent veneers at home.
Whether you want to improve your smile with porcelain veneers or bonded veneers, our Madison cosmetic dentistry service will help you achieve the smile you've always dreamed of. Improve your smile and gain newfound confidence with our expert veneer treatment.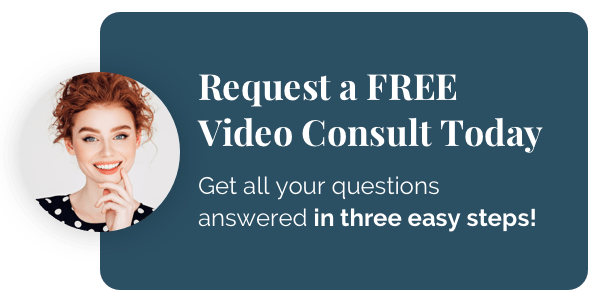 Contact our Madison porcelain veneer dentists when you're ready for a sparkling smile you can't wait to show off.