How to Find Affordable Dental Care in Madison
TCD Dentists Accept Patients without Insurance!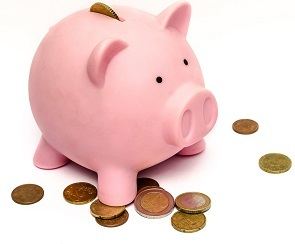 For one reason or another, you don't have dental insurance. Maybe it's not included with your work healthcare plan or maybe no local dentists are in your Participating Provider Network. Many patients will avoid any sort of dental care unless it is an absolute emergency for fear of being refused treatment or being unable to pay. At Total Care Dental in Madison, we know there are many reasons you don't have insurance. For this reason, we do everything we can to provide affordable dental coverage and financing options to our patients.
We accept cash, personal checks, CareCredit cards, Illumisure, and most credit card providers including American Express, Discover, MasterCard, and Visa. We even offer a pre-payment discount! If you don't have insurance or simply do not have enough coverage, we have various payment and financing plans to help you get the affordable dental care you need.
When to Visit the Dentist without Insurance
If you don't have insurance, you can still receive many of our preventative, restorative, and cosmetic services without breaking the bank. Twice annual cleanings are recommended and easily affordable. Our financing plans are all aimed at making you better able to budget for your dental needs.
If you cannot afford two visits a year, make sure you are taking care of your teeth between appointments. Your oral health is very important to your overall wellbeing, so remember to brush and floss every day to prevent problems.
Save Money by Visiting the Dentist
When you go to the dentist regularly, you are saving yourself from future oral health problems and expenses. If you notice a tooth has become sensitive to hot or cold, it might be a sign you've developed a cavity. If you ignore this and do not go to the dentist because it'll be too expensive to get a filling, you could develop and abscess or bacterial infection. The price of a filling is far less than missing work due to illness, a long hospital stay, or an emergency root canal. Even if this is not the case, ignoring a minor and inexpensive dental procedure could mean far more expensive treatments later.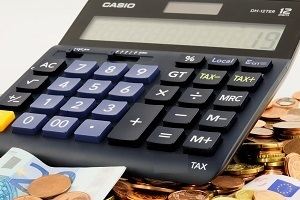 You should always see a dentist right away if you notice the following:
Pain anywhere in the mouth or jaw
Chipped or fractured teeth
Teeth are loose or falling out
Gum swelling or redness
If you ignore these conditions, they may grow worse and lead to permanent mouth damage. Emergency treatment will always be more expensive than our affordable preventative care. Many oral health problems are also indicators of larger health problems. We will find the best treatment option for you with a payment plan you can afford.
Don't Wait for Waiting Periods
With many insurance plans through an employer, there is a waiting period for new hires before they are able to fully benefit from dental insurance. This can last anywhere from 90 days to 6 months. As a result, many new employees will wait until this period has passed before seeing a dentist.
If you are having a dental problem during a your insurance's probationary period, you should still go to the dentist. While you may have to pay out of pocket, it is better than risking your health to infection or losing teeth. Contact the Total Care Dental team to learn more about our financing options.
Ask a Dentist Which Procedure is Right for Your Budget
Some procedures are more expensive than others. Talk to your TCD dentist to decide which procedures are right for you if cost is a concern. We want you to have the procedures you need without leaving you broke.
We accept most form of payment, from cash to personal checks to most major credit cards. We are also proud to accept CareCredit cards and Illumisure. We will find the right payment plan for you so you won't have to worry about keeping your mouth healthy.