Oral Health Care for Madison's Seniors
Dentistry Services for Preserving Your Teeth
Aging changes your body, including your mouth. It is a common misconception that teeth are supposed to fall out or turn yellow as we age. Yet there are many seniors who are able to keep their teeth healthy. Total Care Dental of Madison helps seniors protect their teeth. Schedule an appointment with our dentists to learn more about caring for your teeth as you age.
Oral Health and Aging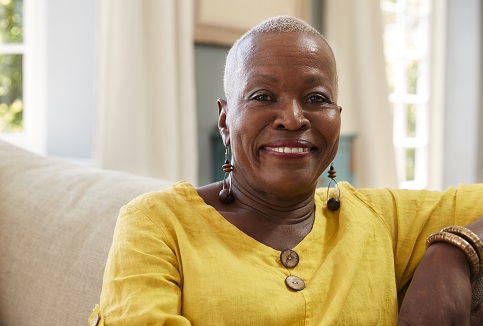 Your oral health is an indicator of your wellbeing. Signs of aging may start in your mouth. Look out for these symptoms which can cause larger health problems:
Tooth discoloration
Bleeding gums
Dry mouth
Bad breath
Loss of taste and/or smell
Loose teeth
Change in bite alignment
Set up an appointment with the dentists of Total Care Dental if you have noticed these symptoms. We will use our experience and state-of-the-art technology to determine the cause of your oral health changes.
Brushing and Flossing with Limited Dexterity
Flossing is difficult even with nimble fingers. Many seniors struggle to floss due to stiff joints caused by arthritis. Fortunately, there are many flossing aids designed to make cleaning between your teeth easy regardless of dexterity. Water flossers are very popular since they can be held just like a toothbrush.
If you have difficulty brushing, an electric toothbrush may be the solution. And our dentists will provide oral hygiene tips during cleanings.
Medication and Oral Side Effects
Medication often comes with unusual side effect. One common side effect is dry mouth from having to swallow pills. Without saliva, bacteria can thrive in your mouth and cause infection. Another side effect is tooth discoloration from the medication ingredients.
Oral Cancer Screenings
Oral cancer occurs with greater frequency in patients over 55 years old. Annual screenings from Total Care Dental are vital to catching the signs of this cancer before it can spread. We use VizLite Plus to detect cancerous lesions before they are visible to the naked eye. The earlier oral cancer is detected, the earlier treatment can start.
Replacement Options for Lost Teeth
Teeth weakened over time can eventually fall out. Total Care Dental provides realistic replacement options for our patients. Dentures are popular for replacing multiple teeth at once. Consider individual dental implants instead of dentures if you are only missing a few teeth.
Total Care Dental offers Four Life Changing Implants to replace all your missing teeth in one procedure. They combine the best of regular implants and dentures. These implants fit securely in your mouth and are permanent. The new teeth are designed to resemble your original teeth as much as possible so your smile stays natural.
Affordable Dentistry for Seniors
You can still get high quality dentistry from Total Care Dental if you are on a fixed income or do not have dental insurance. We offer multiple dentistry financing plans to our patients to make care as affordable as possible.
Your oral health is more important than ever as you age. Take care of your teeth and gums with Total Care Dental experts.