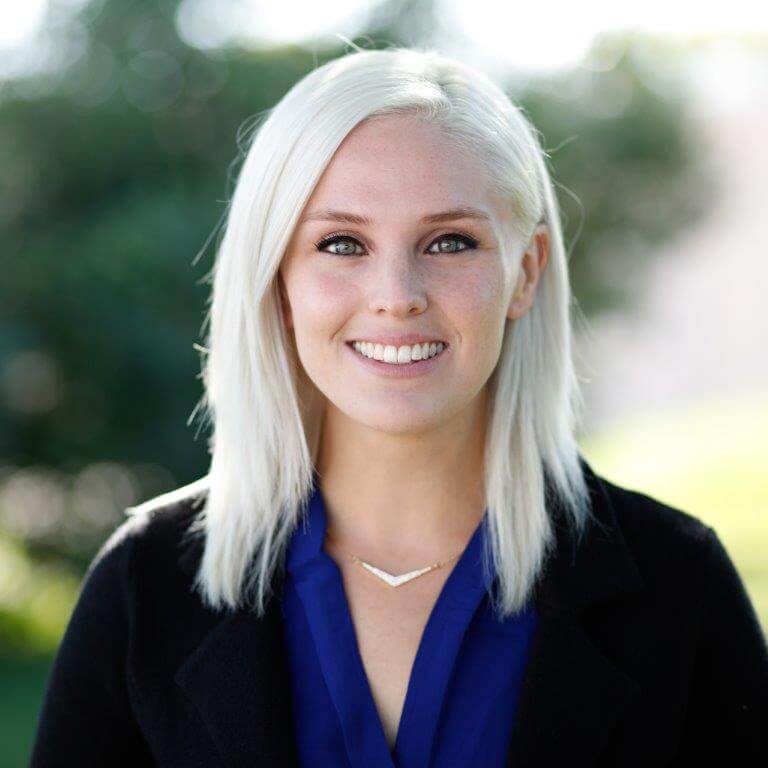 Kelsi: Dental Assistant
Get to know Kelsi!
Kelsi is the oldest of four siblings. She considers her two brothers and one sister the most important people in her life growing up and is still super close with them. Growing up Kelsi thought she'd a ballerina. Now she has a son Jace who's 7 and loves going on date nights with her. She likes dogs, especially pugs!
Kelsi is an optimist who always believes the glass is half full. She's all about fun! Her hobbies include hanging with family and friends, hiking, working out and kayaking. If she could make a holiday it'd have to involve giant, inflatable obstacle courses. And in another life she was a unicorn because they're fun and magical.
If she didn't work at Total Care Dental Kelsi would be a hair stylist working at her own beauty salon. She'd love to use clairvoyance to learn what's going to happen before it does, maybe to stop cavities!
Her favorite part of working at TCD is making a difference in a person's confidence with their smile. She learns so much from her helpful coworkers and encourages everyone to always ask questions if you have them.
Her favorite word that has no direct English translation is mehhhh.