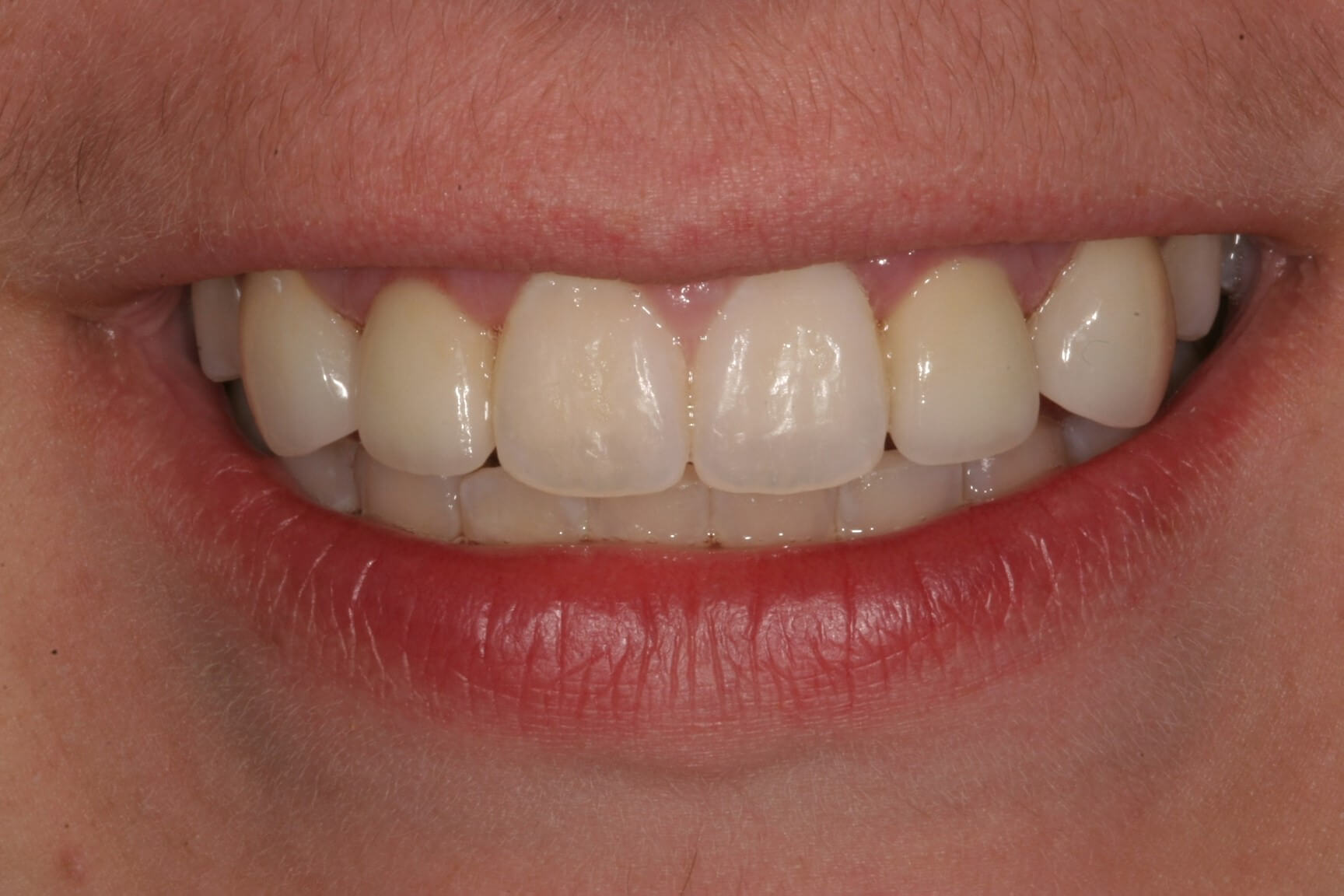 Total Dental Makeover: Aesthetic Gum & Bone Reshaping, 2 Dental Implants & 4 Porcelain Restorations
Concern: She was missing her front teeth from birth with excessive gums giving her a gummy and uneven smile.
Solution: Aesthetic Gum and Bone Reshaping, two Dental Implants, and 4 Porcelain Restorations to give her an even and wonderful smile.


Special thanks to Dr. Scott Hoyer for performing the Gum and Bone Reshaping as well as placing two dental implants.
Return to Gallery