Dental Contouring: A Painless Way to Reshape Your Smile
A Fast and Affordable Cosmetic Dentistry Option in Madison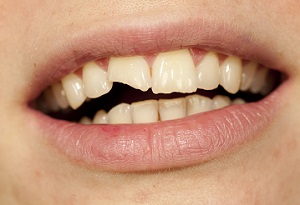 With so many cosmetic dentistry options out there, it can be hard to pick one. If your smile only needs a few subtle improvements, aesthetic dental contouring is likely the right choice for you. Also known as tooth reshaping or enameloplasty, this procedure improves smiles quickly. Changes can be made after one office visit to Total Care Dental in Madison!
Discover why dental contouring from TCD dentists is your best option for improving your smile!
What Is Dental Contouring?
Dental contouring is the removal of enamel or gums to reshape teeth. Enamel is removed with an ultra-fine diamond impregnated bur followed by a disc polishing instrument for a smooth and natural finish. Gums are reshaped with a diode soft tissue laser.
Since contouring is performed on tooth enamel, there is no need for anesthesia. Gum contouring only requires a local anesthetic. This pain-free process is quick and can be completed in one dental appointment.
Enhance a Single Tooth or All Teeth
Dental contouring can be performed on multiple teeth or just one tooth. For many, correcting the shape of a single tooth will improve their whole smile. A single tooth out of alignment can be reshaped to better match and fit the rest of your mouth, eliminating the need for more expensive or invasive treatment options.
Multiple Cosmetic Dentistry Options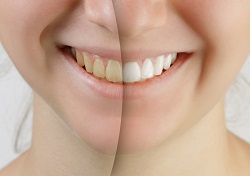 Dental contouring can be used with other cosmetic dentistry services, including Invisalign and teeth whitening. In particular, contouring is often used along with porcelain or bonded veneers.
Whitening will brighten your teeth. When combined with contouring, your smile will look brand new. Our in-office whitening can be competed in less than two hours, meaning you get the most results without dozens of dental appointments.
Invisalign clear braces straighten your teeth slowly over time without the pain or hassle of metal braces. If some teeth would take longer to correct than others, contouring can reshape these teeth to make the final results of Invisalign seamless.
If you have missing or damaged teeth, veneers will fill in the gaps of your smile. Since natural teeth will shift to fill these gaps, some minor contouring will straighten out your teeth once the veneers are added.
A free cosmetic dentistry consultation will allow our dentists to determine the best treatment options for enhancing your smile.
Affordable Cosmetic Dentistry, Even without Insurance
Worried you won't be able to afford cosmetic dentistry? Don't worry! Total Care Dental has many financing and payment plans available to our Madison patients. From special discounts to partnerships with CareCredit and Illumisure, we are determined to make all our treatment options affordable for all.
During your free consultation, we can discuss payment plans along with your dental contouring treatment.