Comprehensive Cosmetic Dentistry for the Madison Area
Total Care Dental Offers Range of Cosmetic Dentistry Services
If you're self-conscious about how your teeth look and embarrassed to smile in public, you may have wondered about teeth whitening and veneers. These are the two most popular options at our Madison cosmetic dentist clinic, and the results have been incredible, even life-changing, for many patients.
Are you a candidate for whitening or veneers? Read on to learn more about the cosmetic dentistry services Madison offers at Total Care Dental.
Teeth Whitening in Madison
At Total Care Dental, our Madison cosmetic dentists use a deep-bleaching system to get stained teeth an average of 8 shades whiter. Instead of messing around with home whitening systems that can take months, you can have your teeth whitened in just one 2-hour visit. A powerful whitening gel is applied to your teeth, and you just lie back and relax in the chair. We have many Madison teeth whitening patients who have seen great results with our treatments.
Are You A Candidate For Teeth Whitening?
The best results are obtained on patients whose teeth are stained yellow. Those with brown-tinted teeth don't fare as well, and those with grey stains from tetracycline antibiotics or smoking don't usually see much improvement from whitening. Something else to consider: If you have tooth bonding, a porcelain crown, or tooth-colored fillings, the tooth whitener will not change their coloring, and you will end up with surrounding teeth looking whiter. Contact our Madison cosmetic dentist office to find out if the teeth whitening Madison turns to for brighter smiles is right for you.
Teeth Whitening vs. Dental Veneers
While teeth whitening maintains your original teeth, veneers cover over discolored, chipped, and misaligned teeth with a thin composite or porcelain veneer. There are pros and cons to each approach.
If you are primarily interested in whitening your teeth, bleaching is considerably more affordable than veneers, although, for many patients (those with tetracycline stains or teeth with chips and gaps), bleaching cannot solve their problems the way veneers can.
One thing to keep in mind: bleached teeth are still normal teeth and will stain more quickly and noticeably than either composite or porcelain veneers. You will likely need to return at least a couple of times per year for additional bleaching, particularly if you drink coffee or red wine or smoke.
Veneers, on the other hand, offer a long-lasting cosmetic improvement, not just in terms of whiteness, but also in the way they can remedy gaps between teeth, chips, misalignment, and similar flaws. There are two types of veneers Middleton and Madison patients commonly use to correct their teeth: porcelain and composite.
Composite and Porcelain Veneers In Madison
Our Madison cosmetic dentistry services include both porcelain and composite veneers. Which type of veneer is right for you? This depends on your expectations as much as your budget. So, let's look at the differences between the composite and porcelain veneers Middleton and Madison's trust to improve their smiles.
Madison Composite Veneers Application
Composite or bonded veneers are the most affordable veneers. These are made from a composite resin which is applied to the tooth, hardened under a high-intensity light, and then finished and polished using burs (a rotating cutting tool) and polishers. We sometimes add multiple layers of composite material to get just the right shape and length for the veneer.
Because of the thickness of composite veneers, some reshaping of the teeth is necessary in order to avoid the veneers feeling unnatural. Typically, this involves shaving down about 0.5 to 0.7 millimeters of enamel. Obviously, this is a permanent modification. Once you make the decision to have veneers, particularly composite veneers, there is no going back.
Middleton Porcelain Veneers Service
Porcelain veneers are thin ceramic shells bonded to the front of teeth. They usually require permanent alteration of your teeth, like composite veneers. Generally, about a half millimeter or less of the top layer of enamel is removed to accommodate the thickness of the veneer.
With porcelain veneers, we first make a mold of your teeth. This is sent to a dental laboratory, which will then make the veneers using CAD/CAM technology. While you are waiting for your veneers, we will place temporary veneers over your teeth.
Porcelain veneers are about twice as expensive as resin veneers, but last about twice as long (or longer!), resist staining better than composites, are less prone to chipping, and look more like natural teeth than composite veneers.
Lumineers, a new breed of a minimal preparation porcelain veneer, are the thinnest and strongest veneer available. These usually require little or no reshaping of the tooth can last 20 years or more, and can even be removed if desired. The only issue with these veneers is they are so thin they can show a darker colored tooth underneath and are sometimes prone to coming off shortly after application (they are easily reapplied). Also, if you grind your teeth in your sleep, the chances of these thin veneers coming off are greatly increased and we would advise against them.
Risk Factors with Dental Veneers
Veneers have been proven exceptionally durable, but they are not invincible. We recommend you do not bite into hard things like nutshells, hard candy, or ice and that you not use your teeth to tear things open. Those prone to bruxism (tooth grinding) may find composite veneers and Lumineers too prone to breakage.
One Tooth or a Whole Mouth
Due to the high cost of veneers, most of our Middleton and Madison patients have only one or two problem teeth treated with veneers. The veneer can be perfectly matched to your existing teeth and is an easy way to remedy gaps, chips, teeth that have yellowed due to trauma, and other aesthetic issues.
For those who want a complete smile makeover, veneers not only fix flaws in tooth structure and alignment but also give you a dazzling smile. The difference made by having veneers on all your teeth is truly striking.
Madison Cosmetic Dentistry Services Financing Options
Most insurance companies do not cover or finance cosmetic dentistry services. If you live in the greater Madison/Middleton area and are looking to improve your smile, Total Care Dental wants to help make it possible.
One way we make cosmetic dentistry in Madison and Middleton more affordable is with the Illumisure payment plan, which has no restrictions on veneers or teeth whitening. We also offer CareCredit, which is a financing program endorsed by the American Dental Association. Both allow you to get dental treatment—including our Madison cosmetic dentistry services—with low minimum monthly payments. Applications for both programs are available at our Madison office.
In addition to Illumisure and CareCredit, we also offer a 5% discount to uninsured patients who pay in full in advance of treatments costing over $300.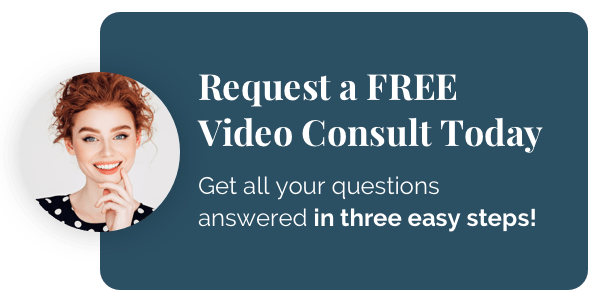 Contact our Madison cosmetic dentists online or call us at 608-274-1911 with any questions about teeth whitening or veneers.