What is Cosmetic Dentistry?
Cosmetic Dentistry Madison Professionals Explain Restorative and Aesthetic Dental Treatments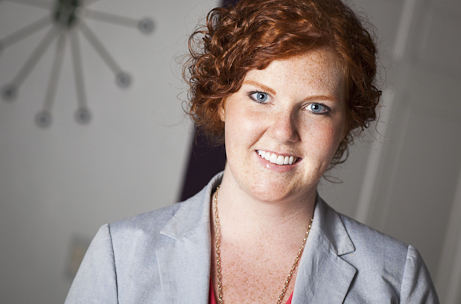 When you smile in the mirror are you proud of your teeth? Do you readily show your teeth or do you keep a closed lip smile to hide discolored, chipped, misshapen or missing teeth? Problem teeth are a part of life. Thanks to the science of cosmetic dentistry, you no longer have to hide your brilliant smile. Dentists specializing in cosmetic dentistry can reshape, restore, replace and fill in spaces between your teeth. While all of these improvements are aesthetic, cosmetic dentistry can also improve oral problems. If you're struggling to hide your teeth, read on to find out more about our cosmetic dentistry procedures.
At Total Care Dental, we offer the cosmetic dentistry Madison trusts most. We perform a variety of cosmetic dentistry procedures including porcelain veneers, in-office teeth whitening, Invisalign clear braces, aesthetic contouring and bonded veneers. It is important you use a board certified cosmetic dentist for these procedures. Dr. Brett Clark of Total Care Dental is board certified in cosmetic dentistry so you can rest assured your new smile will be done properly and professionally. Finding a Madison cosmetic dentist is a great start to a new smile. Education on the various procedures will decrease your anxiety before going for your complimentary consultation at Total Care Dental Madison.
Porcelain Veneers Madison
Porcelain veneers are the quickest and easiest way to improve the aesthetics of your smile. Porcelain veneers are thin pieces of porcelain designed by a lab with specifications to your teeth. These thin pieces of porcelain are bonded on the front of teeth. The veneers will smooth out uneven surfaces, fix chipped teeth, whiten discolored teeth and even out a smile due to oddly shaped, spaced or crooked teeth. Porcelain veneers are as strong as your natural enamel and are more stain resistant than your natural teeth.
At Total Care Dental, our cosmetic dentistry Madison area specialists only use porcelain veneers handcrafted by master dental ceramists from the highest quality labs in the country. This cosmetic dental procedure requires impressions of your teeth allowing the lab to customize your veneers to fit properly. Before placing the veneers, you can expect your teeth to be lightly buffed to compensate for the thickness of the new veneer. After buffing, the adhesive and veneer are applied to the teeth and hardened with a UV light. This cosmetic dental procedure requires little to no anesthesia and will last over 20 years.
Porcelain veneers correct a variety of aesthetic concerns. Take a tour of Total Care Dental Madison Cosmetic Dentistry Gallery to see how porcelain veneers change a smile for the better.
In-Office Teeth Whitening Madison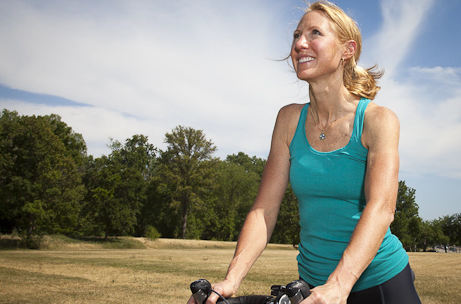 Teeth get discolored for a variety of reasons. Medication, coffee, tea and cigarettes commonly stain teeth, but some teeth simply darken with age and genetics. Reversing this discoloration is easy with a teeth bleaching chemical cosmetic dentistry procedure. In office bleaching is the most effective and time saving way of whitening your teeth. At Total Care Dental, our cosmetic dentistry Madison professionals use a strong whitening gel. When this gel is applied to your teeth it will take stains away in under two hours versus weeks or months of home whitening. In office whitening is more convenient and quicker than at home bleaching. In less than two hours you'll have a smile many shades whiter. With proper care your smile will remain white for years.
Contact our Total Care Dental Madison Cosmetic Dentistry for a complimentary consultation to determine if in office teeth whitening is the right cosmetic dental procedure for you.
Aesthetic Contouring Madison
Aesthetic contouring is a Madison cosmetic dental procedure done on uneven edges or irregularly shaped teeth and gums. Aesthetic contouring is commonly used to alter the length, shape and position of your teeth and gums. This cosmetic dental procedure is done quickly on teeth with an ultra-fine diamond impregnated bur and disc. Gum contouring is done with a soft tissue laser. Neither cosmetic dental procedure requires anesthesia and the gums are simply numbed with a strong topical gel before laser gum contouring can begin. With one visit you have an instantly more attractive smile. The only preparation needed by your Madison cosmetic dentist before performing aesthetic contouring is an x-ray to evaluate the size and location of the pulp of each tooth. An x-ray ensures there is enough bone to support a contoured tooth. Bonding and porcelain veneers are a common cosmetic dental Madison procedure teamed with aesthetic contouring. With or without veneers, the end result of aesthetic contouring is instant even teeth, balanced gum lines and a more aesthetically pleasing smile.
Contact your Madison cosmetic dentist today at Total Care Dental Madison for a complimentary dental consultation to learn about your options regarding Madison cosmetic dentistry.
Invisalign Clear Braces Madison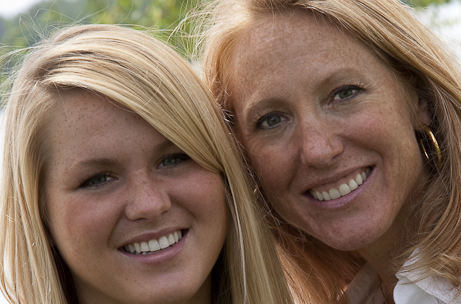 Thanks to cosmetic dentistry, correcting crooked teeth as an adult does not require filling your mouth with railroad tracks of metal braces. Total Care Dental's cosmetic dentistry Madison area specialists implement a system of clear trays called Invisalign for adult patients needing tooth realignment. Invisalign uses a series of clear and removable aligners to straighten teeth gradually over a period of 8-12 months. The patient wears these comfortable medical-grade plastic aligners, only taking them out to eat, brush and floss. Every two weeks the patient wears the next aligner in a series of aligners developed specific to his/her bite correction. The aligners gradually move the teeth into their proper position correcting spacing, crowding and bite problems quickly and easily, without most people even noticing the patient has "braces." Straightened teeth enhance your oral health allowing for easier cleanings, improved gum health, improved chewing and speech and decreased risk of excessive tooth wear.
Contact the Madison cosmetic dentists of Total Care Dental Madison for a complimentary dental consultation to determine what cosmetic dental procedure is right for your teeth.
Bonded Veneers Madison
Bonded veneers are an economical alternative to porcelain veneers. This Madison cosmetic dental procedure requires a single visit and lasts 5-10 years. A White composite filling material is used to cover your front teeth to achieve a perfect smile for half the cost of porcelain veneers. Bonded veneers are a great cosmetic dental solution for people with chipped teeth, gaps between their teeth, stained or discolored teeth, slightly crooked teeth and misshapen teeth. Bonded veneers are more susceptible to staining or chipping than other forms of restoration, but they do offer a quick solution for a more aesthetically pleasing smile.
Contact Total Care Dental Madison today for a complimentary dental consultation to learn if bonded veneers are an appropriate cosmetic dental procedure for your smile.
Is Madison Cosmetic Dentistry Right for You?
Determining if cosmetic dental procedures are an option for you simply requires visiting Total Care Dental Madison Cosmetic Dentistry for a complementary consultation with a board certified cosmetic dentist. We get to know you as a person and examine all possible options to provide you with a more beautiful smile. We will fully evaluate your needs and determine the best course of action to aesthetically repair your smile. At the end of the evaluation you will know what your cosmetic dental options are and you'll be on your way to a grin filled with beautiful teeth.