Madison Dentists Accepting ADP Insurance

American Dental Plan of Wisconsin (ADP) is a pre-paid dental insurance network for employees of Dane County businesses. Total Care Dental of Madison accepts patients with ADP insurance plans. As an in-network provider, patients with ADP coverage can get preventative care and restorative services.
Plans are available with different coverage levels to meet your exact needs. Choose from basic diagnostics and preventative care or go for a plan including orthodontic care. Plan options from ADP Insurance include:
Plan 1 - Diagnostic & Preventative Care
Plan 2 - Restorative Care
Plan 3 - Comprehensive
Plan 4 - Comprehensive Plus
Plan R (ACHIP Plan)
Plan C (ACHIP Plan)
Plan C+ (ACHIP Plan)
Every plan includes 100% coverage for diagnostic services.
Most cosmetic dentistry procedures are out-of-pocket costs. Some services, like composite fillings, may be covered under some restorative plans. Pick your plan carefully if you are hoping for cosmetic improvements to your teeth. Total Care Dental has very affordable cosmetic procedures so you can get the smile you've always wanted.
Dental Coverage for Small Businesses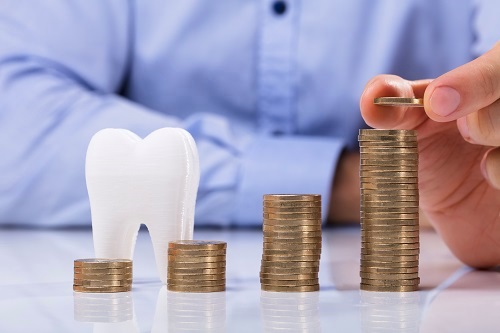 Alliance Chamber Health Insurance program (ACHIP) plans are specially designed for Dane County businesses with fewer than 100 employees. This is a great option for employers who want to give their workers affordable coverage.
TCD Madison Dentists Accept Patients without Insurance Coverage
There are many reasons Madison area families don't have dental insurance. It's not always provided by employers and can be an added expense. Or you could be shopping for the perfect plan. Whatever the reason for your lack of insurance coverage, make sure you still get your regular dental checkups from Total Care Dental. We regularly serve clients with no dental insurance.
If you are expecting to still owe money for a portion of your care, we offer many financing plans for dental work. There are discounts for patients who pay in advance, free cosmetic consultations, and more to make your dentistry as affordable as possible. Please contact our team for more information.
Whether you are in-network with American Dental Plans or without insurance entirely, get affordable dental services from Total Care Dental.