Replacement Teeth Promote Greater Oral Health
The cost of dental implants averages thousands of dollars per tooth, depending on the specific factors of your procedure. The price will go up if you need the existing tooth extracted, gum shaping, or bone grafts. Having a custom-made crown will cost even more. If you need to have multiple teeth replaced, this can quickly add up. It's no surprise many people decide not to get implants.
The truth is not getting dental implants will cost more in the long run. The dentists of Total Care Dental have seen many cases where teeth shift to fill gaps, jaws dissolve away, or gums become infected. Replacing your missing teeth will prevent these expensive problems. You should pay for dental implants now to prevent paying even more in the future. Total Care Dental accepts most dental insurance plans and provides financing plans so you can afford your new implants.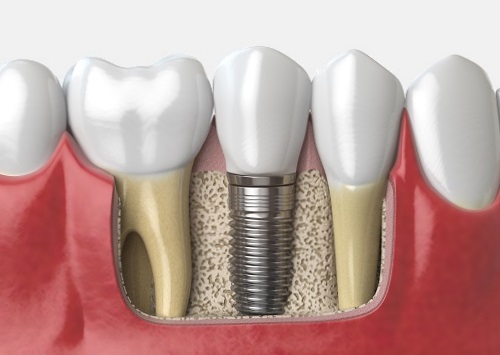 Why You SHOULD Pay for Dental Implants at Madison's Total Care Dental
Dental implants are used to restore your oral health after a tooth is permanently lost. A missing tooth can lead to infection, gum recession, lower self-esteem, and general discomfort.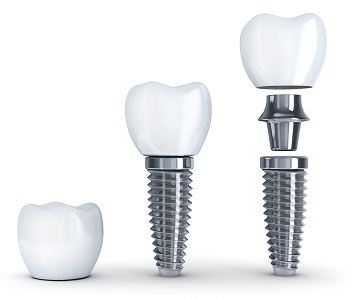 Getting dental implants installed will:
Stop bone loss in the jaw
Keep adjacent teeth in place
Maintain the appearance of your smile
Without a dental implant, your teeth will start to shift to fill in the hole left by your lost tooth. Braces will be needed to straighten and align your teeth as they move. If the jaw bone deteriorates, your other teeth may fall out as their roots weaken. Before you know it, half your smile is gone! A single dental implant can keep your teeth where they belong. And the cost of one implant from Total Care Dental is a lot less than braces or a full set of dentures.
Replacing a tooth with an implant does more than improving your oral health – it improves your smile! A gorgeous smile will give you the confidence you need to take on the world. Dental implants are available in several shades of white to best match your natural teeth and blend in seamlessly.
Dental Implant Financing and Discounts in Madison
Our dentists believe in giving you a healthy mouth without breaking your budget. If you live in the Madison area, schedule an appointment to see how many dental implants will cost you. We will work with you to make your treatment affordable.
We have dental financing plans available for our patients. Total Care Dental offers a special 5% discount for anyone without insurance who agree to pay their bill in advance, as long as the total amount for the procedure exceeds $300. Be sure to ask our staff if you qualify for this incredible discount!
Alternative Tooth Replacement Options
During your consultation with our professional dentists, we will go over all your tooth replacement options. By knowing about all available procedures, you can select the best one for your budget. Our dentists will go over each choice, the prices, and the specific benefits.
Some alternatives we offer include full or partial dentures, bridges, and crowns. Dentures are used when multiple teeth are missing in the same area of the mouth. Crowns and bridges are only used when the root of the existing tooth is still intact. If you just had a tooth fall out due to an accident, there's a chance your tooth can be implanted if you get to our Madison dentists fast enough.
If you have already lost most of your teeth, schedule a consultation to learn about our Four Life Changing Implants. This incredible procedure can replace all your missing teeth with minimal implants.