Madison, WI Dentists Provide Unbeatable Full Service Dental Assistance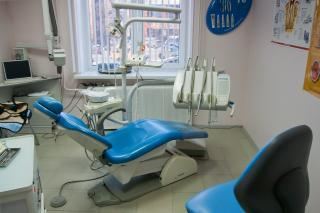 Knowledgeable Dental Staff and Superior Services Set TCD Apart from the Competition
"You're doing everything right, and beyond right." - Doug V from Chicago, IL
Total Care Dental (TCD) is the premier oral health care and cosmetic dentistry clinic in Madison. TCD is your go-to dental provider for comprehensive dental services ranging from teeth cleaning, sealants, teeth whitening, bonded veneers, and contouring. Our Madison dental clinic utilizes the best dental tools and technologies in the country, performing all dental services with accuracy and care. Our experienced Madison cosmetic dental clinic serves teens, children, and adults from all walks of life, making every patient feel like a part of the family. We educate our patients on our services, walking you through your treatment procedure and making it a hassle-free and rewarding visit. Never be afraid to go to the dentist again when you switch to TCD Madison.
Doug is a recent patient at TCD who was impressed with our services. He feels our dentists stay updated on the latest dental developments and exceed his expectations.
Contact the Madison, WI dentists at TCD to ask about our comprehensive cosmetic dentistry and oral hygiene services.