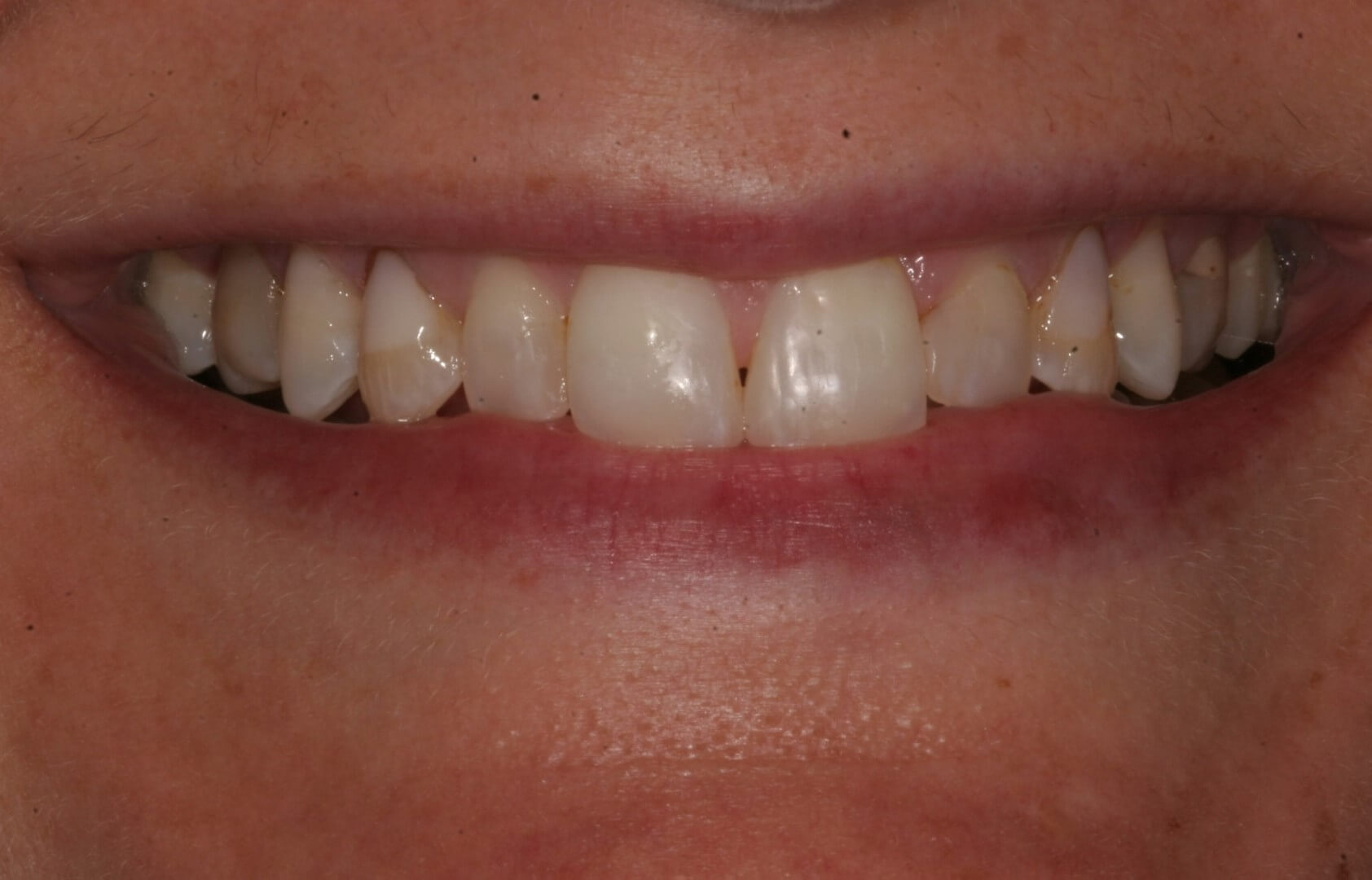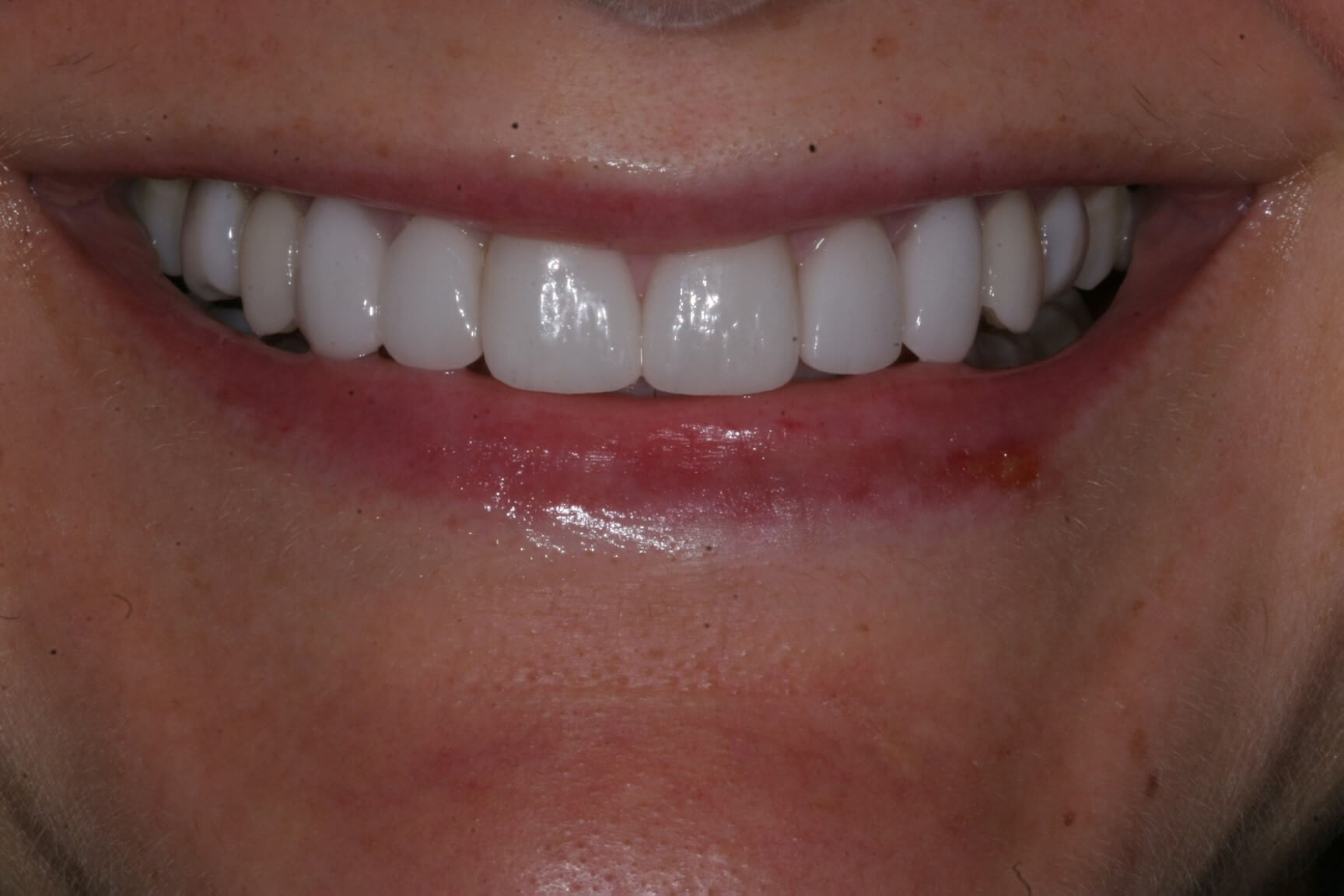 Orthodontics and 12 Porcelain Restorations
Concern: She is congenitally missing several of her permanent teeth and still has several of her baby teeth. They are misshapen, uneven, discolored, and have unaesthetic fillings on them.
Solution: Orthodontic Braces to position the teeth evenly and 12 porcelain restorations to give her a perfect Total Care Dental Smile she can proudly use every day.
Special Thanks to Dr. William Bird at Orthodontic Specialists of Madison for his help with the Orthodontic Braces.
Return to Gallery