Four Life Changing Implants: The Greatest Christmas Gift
Madison Dentists Give Patients Healthy, Restored Smiles for the Holidays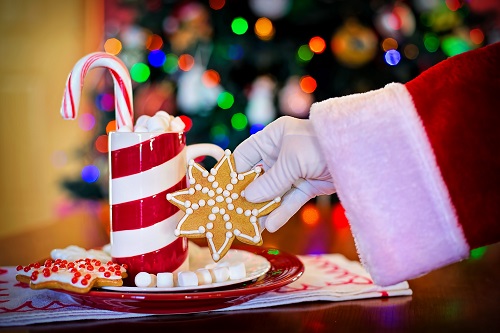 The holidays are about spending time with the ones you love and taking a break from everyday life. Yet for those with missing teeth, the holidays can be a time of great stress. Someone without all their teeth can't enjoy holiday foods and may be embarrassed to smile for family photos. Multiple missing teeth are a problem for both your oral health and your appearance. Total Care Dental in Madison has a solution this holiday season: Four Life Changing Implants.
The Four Life Changing Implants from our Madison dentists will replace all of your teeth in one dental visit. Learn more about the restorative and cosmetic benefits of these incredible dental implants.
Health Concerns from Missing Teeth
A missing tooth can cause a lot of oral health issues. A gap in the gums allows nearby teeth to start moving around. These subtle shifts over time can lead to misaligned teeth. Really crooked teeth can make it difficult to eat.
A lost tooth causes bone loss in the jaw. The leads to further instability for nearby teeth as their roots can no longer reach the deteriorated bone.
Holes in the gums where a tooth used to be can easily trap food particles. If the holes are not regularly cleaned, bacteria will thrive. Cavities, gingivitis, and other oral health problems are more likely to occur due to a missing tooth.

Cosmetic Concerns from Missing Teeth
Of course, many patients worry about their appearance after losing teeth. Just as teeth will fill in an empty gap, the mouth will appear sunken if there are no teeth providing resistance. A lot of missing teeth will cause wrinkles around the mouth as the skin continually tries to fill the space.
There are many patients who don't feel comfortable smiling if they are missing their front teeth. Combined with a sunken mouth, this can cause many smiles to appear like frowns.
Madison's Best Dental Implants
Four Life Changing Implants are the best of dentures and dental implants rolled into one. Like dentures, they replace all your teeth at once. As implants, they are not removable and function just like natural teeth. They fix all the problems caused by missing teeth, from reducing bone loss to improving your appearance.

Our Four Life Changing Implant process can replace all of your teeth in a single appointment. The process is similar to individual dental implant installation . The process is faster since eight total implants are used rather than 32 separate implants.
Healthy Teeth: A Wonderful Gift
If someone in your life is missing teeth and needs a replacement, please refer them to Total Care Dental this holiday season. We offer referral rewards for our current patients who introduce family and friends to our services. They will get the chance for a great new smile while you get some great rewards.
Improve someone's life and refer them to Total Care Dental! Or schedule a consultation to improve your own smile. Learn more about what you should pay for dental implants. You get a beautiful, healthful smile when you visit Total Care Dental.