Our Cosmetic Dentistry Clinic in Madison Wants to Thank You!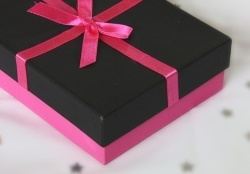 Total Care Dental works to ensure every visit to our Madison dental clinic is a relaxing, productive experience. Our patients value the affordable dental care they receive so much, they recommend TCD to their friends and family. Our dental professionals want to thank you for referring your family and friends to our Madison cosmetic dentistry office. When you send a friend to our clinic, we reward you with a great Total Care Dental Gift! Send more friends and watch the rewards pile up!
Just tell them to mention you when they come in for their appointment, and enjoy the benefits of Total Care Dental.
The Gift Keeps On Giving!
The greatest prize, of course, is healthy and beautiful mouths for you, your family, and your friends. We offer many different dental procedures including preventative, restorative, and cosmetic. From a baby's first exam to fitting for bridges, veneers, and dentures, Total Care Dental is here for you.
Our preventative health services includes the usual checkups and cleanings as well as TMJ therapy, oral cancer screenings, and treatment options for bruxism and sleep apnea. Our cosmetic procedures begin with an initial consultation to determine which procedure is best for your needs, whether you need Invisalign braces, veneers, or a teeth whitening service. Finally, our restorative works include fillings, implants, and root canals for making your mouths look and feel great again.
Schedule a dental appointment online or call our Madison Dental Clinic at 608-274-1911 today!