Dental Implants, Crowns/Bridges, and Dentures: Know the Difference!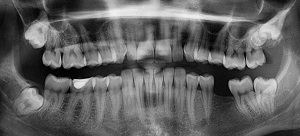 If you've lost an adult tooth, you've probably wondered what your options are for getting a replacement. The same goes for anyone who has lost multiple teeth. What are the available treatments out there? How are dental implants different from a crown or bridge? Are dentures only for people missing all their teeth? The Madison dentists of TCD are here to help you learn more about tooth replacement options.
There are many reasons adults can lose a tooth or need to have a dental extraction performed. There is no shame in having missing teeth or getting replacements. Replacement teeth are made from porcelain and other materials to give a completely natural appearance. Many people won't even be able to tell you to have "false" teeth!
Will the way I lost my tooth affect my replacement choices?
Possibly. If you recently lost a tooth due to injury, your gums and jaw may need to heal before attempting to install dental implants or a bridge. Bone decay may require grafting to make the alveolar bone strong enough to support implants. If the teeth adjacent to a missing tooth are weak or damaged, a bridge will not be your best option.
By meeting with the dentists of Total Care Dental, you will receive a full exam to determine the best replacement option for your missing teeth. Using the latest dental technology, we will find all available treatments to improve your oral health.
There are very few reasons why a tooth could not be replaced at all. Our various replacement options can last for years, giving you a continuously strong and healthy smile.
Why should I have my tooth or teeth replaced?
If you are only missing one tooth, you may think getting a replacement is unnecessary. However, there are many side effects, including a changed appearance to your smile and jaw.
When a tooth falls out, the alveolar bone of the jaw begins to decay. The gums around the bone will begin to recede as well, endangering the surrounding teeth. This bone will not grow back without medical grafting. Fortunately, installing dental implants early can prevent jaw bone decay from occurring in the first place.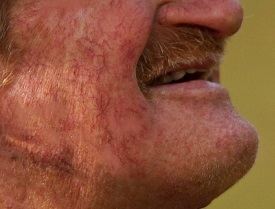 The space where a missing tooth is can cause the teeth around it to shift over time. This causes teeth to go crooked or create additional gaps. Crowns, bridges, and dentures can stop your natural teeth from moving around by filling empty space.
The fewer teeth you have, the harder it will be to chew food. This can lead to nutritional problems, especially in older individuals. As a result, replacement teeth of any kind are always preferable to leaving an empty space.
Affordable Replacement Teeth in Madison
Some people avoid getting dental implants because of the costs. However, the long term costs of missing teeth are worse than a few replacement procedures. Even if your dental insurance does not cover implants or considers crowns cosmetics, we have many dental financing options to make treatment affordable.
We accept everything from cash to Illumisure and CareCredit. You do not have to live with missing teeth just because of price. Our dentists will go over financing options with you to come up with an affordable option for restoring your smile.