Madison Dentist Offers Fast, Convenient Teeth Whitening Services
Reveal a More Confident Smile with Our Madison Dentist Office
A confident smile can make a great first impression. Whether you're introducing yourself to someone new or interviewing for a job, you want your smile to show off a friendly personality. You don't have to have perfect teeth to have a great smile, but imperfect teeth can make you self-conscious and unwilling to show off your grin.
If you have dull or off-white teeth and want a brighter, more confident smile, our in-office teeth whitening may be the solution for you. Any number of factors can lead to off-white teeth and other tooth discoloration, from coffee and cigarettes to age and genetics. Even certain medications can cause a change in tooth color. Contact our Madison dentist to find out if our teeth whitening services are right for you.
Causes of Yellow and Discolored Teeth
Generally, our Madison teeth whitening services are most effective on yellowed teeth. Yellowing can be caused by poor oral hygiene, aging, and certain foods and drinks. As you age, the white enamel on your teeth wears down and becomes more translucent, revealing a lower layer of your teeth called dentin, which has a darker, yellower color.
Consuming black tea, wine, candy, curry, certain fruits and vegetables, and sugary, acidic drinks like soda can stain your teeth or wear down your enamel. To help prevent these foods and drinks from discoloring your teeth, rinse your mouth with water after meals to clear out acids, sugar, and other stain-causing components. Drinking water also stimulates the production of saliva, a natural defense against staining. This simple step after eating and drinking can make a huge difference in keeping your teeth bright and white.
Brown-tinted teeth and gray stains from smoking or tetracycline antibiotics may not respond as well to whitening. Porcelain or bonded veneers may provide better results for gray or brown teeth. Our Madison dentist's teeth whiteners also do not affect bonding or tooth-colored fillings, leaving the surrounding teeth whiter than the fillings.

Quick, Easy Alternative to At-Home Teeth Whitening Kits
Many of our patients try at-home teeth whitening first, using kits or home-made pastes with peroxide, baking soda, lemon, charcoal, or other whitening ingredients. These patients became frustrated with the hassle of making or applying their own whitener and seeing no results.
Home treatments are often less effective than professional, in-office procedures. Some people are left with severe tooth sensitivity or even root damage if the at-home treatment was done incorrectly. After wasting money on home treatments for months, they come to our Madison dentist for teeth whitening that works. Our strong solution whitening gel provides safer, more effective, and longer lasting results than at-home treatment kits.
Whiter Teeth in Just One Visit Our Madison Dentist
If you have dull or stained teeth and are embarrassed to show off your smile, there's an easy answer. Visit our Madison dentist for a quick, safe, and effective teeth whitening treatment. We apply advanced whitening gel directly to your teeth, turning your smile an average of eight shades whiter in under 2 hours.
This simple, painless procedure carries no risk of tooth or gum sensitivity and will not damage your enamel or tooth structure in any way. Our quality deep-bleaching service can be performed in a single dental visit with outstanding results!
Madison Cosmetic Dental Services for Off-White, Chipped, Crooked, or Misshapen Teeth
Along with teeth whitening, our Madison dentists offer a variety of other cosmetic dentistry services to create your perfect smile. From bonded and porcelain veneers to teeth contouring and Invisalign, our cosmetic treatments correct any imperfections in your teeth. Whether your teeth are chipped, broken, damaged, crooked, misshapen, or discolored, our Madison dentist offers a range of options to give you a beautiful, confident smile.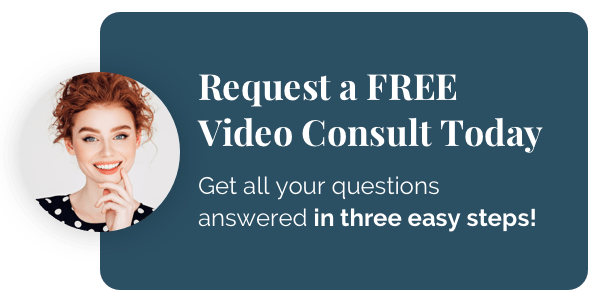 Contact our Madison dentist today for a free cosmetic dentistry consultation.