Back to School Dentistry for Madison Kids
Start Kindergarten on the Right Foot with a Beautiful, Healthy Smile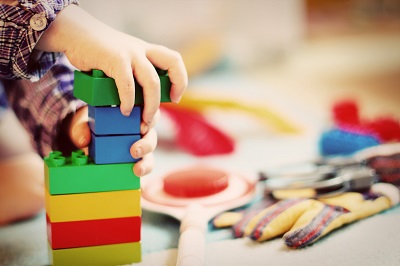 Your child's first visit to the dentist should be between 6 months and 1 year of age, when their baby teeth start to erupt. Children should begin going to the dentist regularly at 3 years of age. Once your child starts school, they should have dental appointments at least twice a year. Total Care Dental is here for all your pediatric dentistry needs.
Why Dentistry Matters for Young Kids
While it may not seem necessary to bring a child with only one tooth to the dentist, it can help set your kids up for a healthy mouth in the future. At this initial appointment, our dentists can begin keeping track of how fast the baby teeth are emerging and if they are coming in straight. These details will make later dentist appointments easier.
A cavity in a baby tooth can cause damage to an adult tooth. Preventative care early will reduce the chances of a cavity and help your child learn proper brushing and flossing habits they can use their entire life.
Help Kids Prepare for Loose Teeth
6 years old is the average age children begin to lose their baby teeth. If your child is in kindergarten or first grade, bring them to Total Care Dental for an appointment where our dentists can go over what to expect when losing a tooth.
It is common for young kids to be scared about their teeth falling out. Educating them is the best way to keep them calm. One way to make them excited about losing their first tooth is to tell them about the Tooth Fairy.
Fun Tooth Fairy Ideas
Create a special pouch or pillow to hold the tooth. Not only will this keep the tooth from getting lost, it will be easier for the Tooth Fairy to remove the tooth while your child is sleeping.
Use glitter to mark the fairy's path. Sprinkle glitter (your child's favorite color, of course) by their pillow or bedside table.
Leave a letter from the Tooth Fairy. Your child will love to receive a message from the Tooth Fairy thanking them for their tooth (and a reminder to keep taking care of their remaining baby teeth).
Accidental Tooth Loss in Kids
Just like adult teeth, baby teeth can be knocked out by trauma. In these cases, it is best to visit a dentist to ensure there was no damage to the underlying adult tooth or surrounding teeth.