April is Oral Cancer Awareness Month!
Madison Dentists Answer: Can You Catch Mouth Cancer Before It's Too Late?
April is Oral Cancer Awareness Month, meaning now is the perfect time to arrange an oral cancer screening at Total Care Dental in Madison. With thousands being diagnosed every year, it is more important than ever to prevent oral cancer through diligent checkups with your Madison dentists. The earlier oral or throat cancer is caught, the sooner treatment can begin. Follow our advice to keep your mouth as healthy as possible:
Causes of Oral Cancer
Tobacco and alcohol use
Family history or genetic predisposition
Virus exposure, such as HPV (human papillomavirus)
Heavy sun exposure
Men are more likely to develop oral cancer, so it is especially important for men to have regular screenings. Overall, more than 30,000 people are diagnosed with some type of oral cancer every single year. A simple screening with your TCD dentists can be the first step to preventing this fate.
Common Warning Signs of Oral or Throat Cancer
Long-lasting sore throat
Sores or ulcers which do not heal within 2 weeks
Red or white patches on the tongue, cheeks, gums, or anywhere in the mouth
Lumps or bumps on the throat, tongue, gums, lip, or in the neck
Difficulty swallowing/chewing
"Stuck in throat" feeling
Unexplained numbness, pain, or bleeding in the mouth
Continuous earache or ringing in the ears
Dentures no longer fit correctly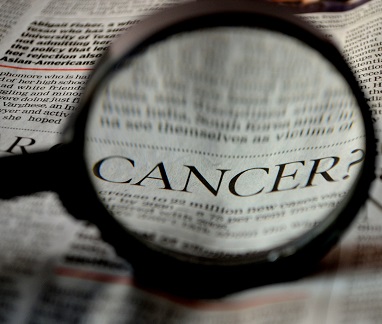 If you are concerned before your appointment, try performing a quick self-exam to assess the health of your mouth. Use a small mirror to view the inside of your mouth. Look for discoloration (commonly red and/or white), lumps, and enlarged glands. Make sure to check under dentures, under your tongue, and the roof of your mouth.
If you notice any of the above warning signs, make sure to inform your dentist when you arrive for your screening. Even if you are not at risk for oral cancer, these can be signs of other health issues with your mouth.
Treatment Options after Oral Cancer Diagnosis
Surgery
Chemotherapy
Radiation therapy
Surgery will remove cancerous tissue and tumors from your body while both radiation therapy and chemotherapy are used to kill cancer cells. Radiation therapy is able to shrink tumors and growths. Once oral cancer is diagnosed, it will be up to an oncologist to determine the best course of treatment.
ViziLite Plus Examination in Madison
Total Care Dental uses only the best equipment for all our dental procedures. We use a fluorescent light to view lesions before they're visible to the naked eye, helping us better diagnose cancer before it is too late. By using this quick and painless procedure, you are able to avoid unnecessary biopsies or wait weeks for lab tests.
Treatment for oral cancer has a 90% success rate when applied early enough. Considering the 5-year survival rate is only 50%, it is clear an early diagnosis can be the difference between life and death.
If untreated, oral cancer may be fatal. Please contact Total Care Dental in Madison for an oral cancer screening.