Make Going to the Dentist Fun!
How Madison Dentists Help Kids of All Ages with Dental Hygiene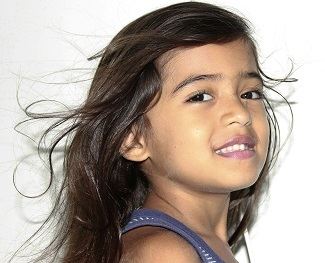 Many kids don't like going to the dentist. From hearing stories from friends and family to seeing negative portrayals on TV, the dentist can seem like a very scary place. And if they haven't been properly brushing or flossing, their appointment may be painful. The family dentists of Total Care Dental in Madison are determined to help your child remain calm and happy during their dental appointment, whether it's their first visit or they've been coming for years.
How to Prepare for a Dentist Visit
The best visits to the dentist start at home. Before your scheduled appointment, try to give a pretend exam at home. Use their toothbrush to count their teeth and ask them to help. Many younger kids just learning to count will gladly play along. When they arrive at Total Care Dental in Madison, they'll want to continue helping since they know there's nothing scary about someone counting their teeth.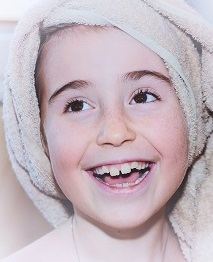 Morning appointments tend to be better for younger kids. Taking them after a day of preschool or daycare may seem tempting as they might be more tired and therefore cooperative. However, usually the opposite occurs. Younger kids tend to fuss after a long day and going to the dentist only exacerbates things.
In the case of older kids, scheduling an appointment during the school day can be seen as a fun reward for good behavior. Just make sure they won't be missing any important tests and have all their homework before they leave. Even a small change in their routine will help them see their trip to the dentist as exciting and encourage cooperation.
How to Reassure Your Child
Sometimes less is more. Tell your child they're going to the dentist and drop the subject, the same way you'd mention going to the store or a friend's house. Kids are naturally curious and will ask questions when they're ready. This will help them see the dentist office as just another place they sometimes have to go. Older kids with more experience visiting TCD might want a few more details (whether they're getting x-rays or fluoride) to put them at ease.
Avoid mentioning potential pain, even if you think you're being reassuring. Your child might not think having their teeth flossed will hurt…until you tell them it won't. Instead, try focusing on positive language. Tell them their appointment will be fun and simple, rather than how a cleaning won't hurt or an exam isn't scary.
What to Do When You Arrive at the Dentist's Office
Once you arrive at TCD in Madison, Kid's Zone awaits. Rather than sitting in a sterile waiting room, your kids will get to play videogames like Ms. Pac-Man and Galaga, read books about teeth, or watch TV. All of these fun activities are a chance for your child to calm down if they're still a little anxious.
If you have an appointment yourself or you have multiple children receiving a cleaning, the Kid's Zone will keep them entertained as everyone has their turn in the dentist's chair.
During the Appointment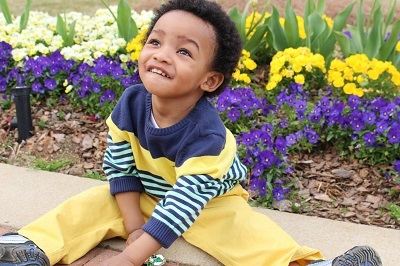 There's nothing wrong with some crying during the exam. Our TCD family dentists will do everything possible to keep your child comfortable during their appointment, though sometimes things can still be a little scary or even painful. The lights, the chair, and of course the cleaning instruments may all seem scary. We will talk your kids through what we're doing until they start to relax, making for an easier exam for everybody.
No one knows your child better than you, so don't be afraid to speak up. Once you think a meltdown or tantrum is coming, calmly distract your child. Ask about the procedure our dental hygienists are performing or about friends from school. Your questioning will reassure them you are right there and won't let anything bad happen.
How to Deal with Bad News
Cavities and gum disease from poor oral hygiene can make exams and cleanings painful. Don't punish your child for an unhealthy mouth – needing a filling or medication will be punishment enough. Rather, use the bad news as an opportunity to further promote better brushing and flossing to avoid any more cavities or pain.
Wait until the end of the cleaning before giving out any rewards, especially if they start to misbehave. Handing your son or daughter a new toy when they start to fuss might seem like a way to get them to stop, but there's no longer any incentive for them to cooperate. In fact, leave any new toys or games at home so it comes as a surprise for a job well done.
After the Appointment is Over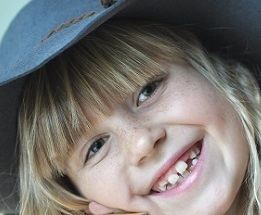 At the end of the appointment, all kids receive a balloon and small prize from our dentists. If we found no cavities during the exam, your child gets to enter the Kids Club for a chance to win a Toys R Us gift card! You can remind your child of the Kids Club when brushing or flossing at home to keep them excited about their oral hygiene. Schedule their next cleaning before heading home.
Remember, what matters is your child's dental health. Madison's best dentistry for kids means putting your child's needs first. The more they enjoy going to the dentist, the more they'll believe in positive brushing and flossing habits. Our professional family dentists believe in keeping your child happy and healthy.
Contact our Madison family dentists online or call our team at 608-274-1911 to schedule an appointment now!